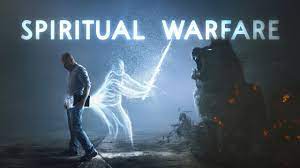 WE ARE IN WAR.
Part 2
I think that we Christians should start reading more about war histories. We should learn more about how the militaries think. I know that when a country is in war, the leaders do not only think about their own men and resources, but they study a lot about the enemy. Who is in power? Who is really making decisions? How many soldiers do they have? What kind of teaching and practice do they have? What are their strategies? I want to declare the fact that all Christians are in war and we must know what the Lord wants us to do. We have to know with whom we should associate and who we should fight against. We must know the weapons we have and how to use them. We have to learn more about our enemies. How does he think and who are they really? If one thinks that sicknesses come from God, one would not fight against it, but I believe that sicknesses are enemies. Some years back I visited another country and I did not know their language, but we used the body language. I tried to ask if I should pray for anybody in the family. Maybe somebody was sick. They laughed and laughed and said that they were saved four years ago and since then they had commanded all sickness to stay outside their door. They had really much more faith than me, the missionary.
I know that God gave me a gift of discernment. I do not think that it has been easy to have that gift. It is especially difficult when people are unaware of the fact that they have demonic powers in their soul or body. I remember a pastor losing his father in young age. When he got married, he and his wife lost their first child. He almost died in two serious accidents and when his daughter was in the twenties, she committed suicide. I saw a curse and a demonic power over that family. I was too shy to tell him as a pastor what I saw, but I did bind that ot just seen a dragon of death over his family and had broken the curse and commanded the demon to leave. I got so happy that I ran to him and explained what I had prayed for six years. I also apologized for not saying anything. He was very thankful and he helped others with the same problem.
Didn't Jesus conquer the devil? Yes, He did that on the cross, but the devil is not thrown into the lake of pit. Jesus has given us His authority against the devil. Many missionaries might tell stories about curses being thrown against them and the curses had a bad effect on them if they didn't brake them. I have several times referred to Hosea 4:6 saying that people are destroyed in lack of knowledge. If we think that the enemy cannot hurt us, we are deceived, but God has given us divine weapons both to defend ourselves and to attack the devil. You might read Ephesians 6, starting at verse 13. It describes the armor of God. We are supposed to have that on us. If the devil had lost all power, we had no need of an armor. It says that we do not war against flesh and blood. We are supposed to gird our waist with truth and put on a breastplate of righteousness. On our feet we are shod with the preparation of the gospel of peace. We need a shield of faith to quench the fiery darts of the devil. On our head we need the helmet of salvation and the sword of the Spirit is always necessary. The sword of the Spirit is the Word of God. When Jesus was tempted by the devil in the desert after fasting for 40 days, Jesus answered: "It is written!"
I recently heard about a prayer group praying against individuals. That is not right. Maybe you are jealous or something else you do not like about a person. You gather some other people with the same opinion and pray against that person. God doesn´t answer those prayers, but the devil has heard them and will do everything he can to answer them.
Stop using witchcraft in the church.
The apostle Paul is writing clearly what we should if we see that somebody is living in sin, but he says we should bless even our enemies. People are sometimes raping someone spiritually. They forget that God has given everyone of us a free will. The Holy Spirit doesn't come where there is witchcraft. Control is part of witchcraft and many churches have different kinds of control. It could come through the leaders or the leaders are controlled by others. I have heard about pastors contacting a woman daily for advice. It is said that the woman is praying, but he is under the control of another person. Many women act like Jezebel and many male pastors act like Ahab. He was weak and was ruled by Jezebel. In Sweden we had a church where murder happened because of a woman. This was extreme, but the same spirits are active in many churches. I have attended a church where you were called critical or full of uproar if you came with questions. The pastor had forgotten that we should do as the people in Beroah, testing what you hear and what you read. When someone left the church, friends and relatives were called to warn them against the people leaving the church. I call that a sect. I know of another church where three pastors came to warn a person who had thoughts about leaving the church. They actually cursed the person saying that the protection of God would disappear and they could not guarantee what could happen to the person. This is naturally very scary since it comes from leading spiritual people.
KEEP HUMBLE BEFORE GOD, BUT RISE AGAINST WITCHCRAFT!
Mother Else