WHY DO WE NEED CHRISTIAN COUNSELLING, PART 2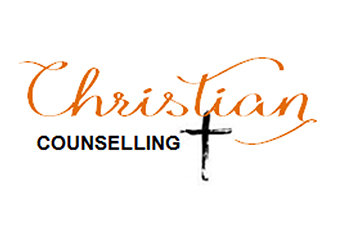 WHY DO WE NEED CHRISTIAN COUNSELLING?
Part 2
I wrote last time that my highest desire as a counsellor is to make people more like Jesus. Can't every Christian do that? Every born-again Christian has Jesus living in their spirit and friends and fellow believers can help each other to get more like Jesus, but I would say that the person who is called for counselling,  has been equipped for the task. The Lord gives them spiritual gifts and equips them in different ways. When you are sick, you probably call a doctor since you know that he or she knows more about your body than you do yourself. A counsellor is equipped and he has an oath of silence. All Christians do not have that. Some fellow Christians might keep what they hear and receive it with respect, but others might call around and they might say: "Do not tell this to anybody." The fact is that he or she has already done so.
There are many different levels of Christian counselling, but I am teaching according to the teaching that The Holy Spirit has given me. I cannot have counselling without using the Cross. I can declare people forgiven because of what Jesus already has done. Jesus took our sin, curse, pain, shame and all our sicknesses and that is why I can help people to get healed and free. If Jesus didn't love counselling, He would not come and meet people in their needs. People we pray for are crying, shaking and get very happy when they get rid of yokes, demons and problems.
Jesus loves Christian counselling.
The Bible says that Jesus was full of compassion and that was the reason for His healing. He healed everybody who came to Him. He never said no to the blind, sick or lame. He healed even the lepers. Most people shun away since it was contagious, but Jesus touched them. I believe in laying on hands. I always ask for permission before I do it. I believe that Jesus lives in me with His power and love and I want to use this to bless, heal and deliver others. People are desperate for love and I think that we need an atmosphere of love in every counselling session. We might hear about sin, but we do not point a finger at them. Jesus has already taken our sins, but He does want us to confess them. He is also saying that we should not sin any more. People might want to stop, but find it hard to do so. One of our counsellors is offering people to call him when they get tempted. It is not so easy to sin when you have told somebody and you have prayed together. God is not tempting anybody. That's the enemy. We want to stand together with the person being tempted in the fight against the enemy. A lot of our counselling is actually spiritual warfare. We are helping people to get rid of the things that the devil has done in their lives. If you have a bad inheritance, it can be broken. If you have demons running in the family, they can be thrown out.
Some people tell us about a dramatic birth or some drama right after birth. I believe that we are influenced by what goes on even in the stomach of our mother. My mother was exposed to an explosion during last world war when she was pregnant with me.Whenever there was an alarm and we heard the sirens, I was taken to a shelter for protection. I can still react to sirens. I prayed for a woman yesterday. She got the umbilical cord around her neck and she could hardly breath. She is way over thirty today, but she still feels that she has some problems when she is supposed to express herself. Something is stopping me, she said. I saw that a spirit had entered when she was almost chocked. She got delivered.
One of the reasons for Christian counselling is to deliver people.  
Many Christians do not believe that we in Scandinavia have demonic powers and especially not inside Christians, but a lot of my counselling has to do with deliverance.  Many of those coming for counselling, have had many sexual relationships. They have become one with many. They might think that it doesn't matter today, but it is still part of you if the ties are not broken.. It is important to ask for forgiveness, but it is just as important to forgive those that have hurt you. Don't forget to forgive yourself.
Most of the people I meet is dependent on something. Many are dependent on the cellphone. Others are dependent on coffee, sweets, alcohol, drugs, sex or playing. Sometimes it is difficult to brake lose, but we stand there to help them. Many people have been under the power of people with controlling spirits and we help them to be set free from these spirits. We brake soulish and demonic ties and bonds. We are not making a war against people, but against demonic powers.
Yesterday I heard a sermon about saying no. We are supposed to say no to everything coming from the devil and yes to everything from God. Some people need to be set free from fear before they dare to enter spiritual warfare. In counselling we are helping many with fear, rejection and loneliness.
CHRISTIAN COUNSELLING IS A VITAL PART IN THE BODY OF CHRIST.
Mother Else