WHY DO WE NEED CHRISTIAN COUNSELLING?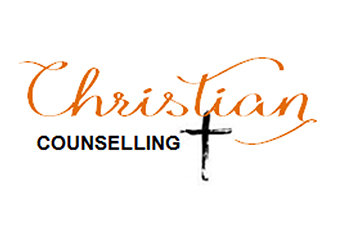 WHY DO WE NEED CHRISTIAN COUNSELLING?
In other languages we have words for Christian counselling that makes it clear that we take care of the soul. I want to remind you of the fact that we are spirit, soul and body. The spirit is born by God and it is pure, righteous and worthy to go to heaven. It has no sin, demons, sicknesses or anything else coming from the enemy. Philippians 2:12 says that we should work out on our soul's salvation. Ephesians 2:8 is saying that we are saved by grace. None of us can boast of our salvation. Corinthians 1:6:19 says that our body is a temple for The Holy Spirit. All three part are tightly knit together.
My highest goal with counselling is to make people more like Jesus. When we are calling ourselves Christians, it is not a sign that we are members of a certain religion, but we are supposed to be followers of Christ and be like Him. I look upon myself as one who takes another person by the hand and lead them to Jesus. He is the one to remove their sins and their shame and He took our sicknesses and our infirmities with Himself to the Cross. He is also saying: "Come to Me with your heavy laden and I will give you rest." I am often freeing people from yokes over their shoulders and I give them to Jesus and He stands there to receive them.
I know from my own experiences and from that of others that when problems grow in size either in the soul or in the body, it is more difficult to live by the spirit and to be a follower of Christ. The problems might not be so big either. When our toe or a tooth is aching, it might be difficult to concentrate on something else. Most of us have wounds or some demons in our soul and body. We have either inherited this or we have experienced something causing this to happen. We might be born with wounds caused by curses from the family. In 1.Peter 1:18 we read that we can brake this. I do this quite often. We should not allow an entire family to become alcoholics or die of cancer.
James5:16 says that we should confess our sins to another and pray and we would be healed. This is a part of counselling. I quite often hear somebody saying: I never told this to anyone, but I have to confess………… I can use 1.John 1:9 and declare the forgiveness of the Lord and say that He is cleansing them from all unrighteousness. Since sin can be a hindrance between a person and God, it needs to be confessed. Another hinder can be lack of forgiving.  We should read Matthew 6:14+15. We read there that if we do not forgive people their wrong doings, God will not forgive us either. Can you afford that? I can't. Forgiveness is a subject that is vital in Christian counselling. Many find it hard to forgive since the pain is so great. I can understand that, but how could Jesus say when He was hanging on the Cross: "Father forgive them. They do not know what they are doing." I always start to forgive in obedience to the Word of God. I might have to forgive many times. My emotions might need a long time. One shouldn't only forgive others, but also oneself. That might sometimes be the hardest part, but quite necessary. The Word says that what is forgiven, is forgiven. We might need counselling in order to go through this process.
We need Christian counselling in order to be healed and delivered.  
People come to our counselling center with all of their wounds, pains and demons. I know of Christians opposing Christian counselling, but do you really want your sisters and brothers to suffer? What Jesus did on the Cross is my uttermost weapon in helping people. Isaiah 53:4+5 describes what Jesus did for us.
What is the difference between therapy and Christian counselling? I know that a Christian therapist might work in a similar way as a counsellor. The one I work with, contacts me when one of her patients need more than therapy. I work only with people saying that they are Christians. If I should drive out a demon of a non-believer, seven worse might come along since the person doesn't have anything to use to resist the devil. We Christians have the Word of God, the name of Jesus, the Blood and The Holy Spirit as effective weapons. I teach people to use them.
I always want to find the root of the problem. When did it start? What had happened when the fear or the sickness started? If I destroy the root, the entire tree might wither and the "birds" must fly out.
People are often stuck in their thinking, but 2 .Corinthians 10:4+5 is saying that we should pull down every stronghold and cast down arguments and everything that stand against the knowledge of God. Thoughts might come from lies we heard as children or later. I was brain-washed as a child by my mother and in my marriage and that created wrong pictures of myself and of God. It took a long time before I could believe that God was good and that I was OK.
The truth makes us free, lies are binding us.
In Christian counselling, we brake ties and set people free. I will write more about this next time.
CHRIST HAS MADE US FREE!
Mother Else