WHAT IS IMPORTANT FOR YOU DURING CHRISTMAS?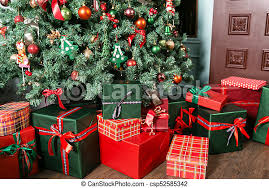 WHAT IS IMPORTANT FOR YOU DURING CHRISTMAS?
Christmas is celebrated at different times and in different ways depending on the country you live in. There might be great differences even within the same country. I do not believe that there is another time with more traditions than Christmas. For some people it is a time with a lot of stress and some people are not looking forward to this time. If one is alone, one might feel more alone than what one feels during everyday life. Loneliness might be painful.
Some of the traditions might become like a shadow for the real reason of celebrating Christmas. We are celebrating Christmas since Jesus came to earth, being born in a stable by a virgin called Mary. She was engaged with Joseph, but they had never slept together. She was quite young when an angel came to her and told her that she was going to receive a child through The Holy Spirit. An angel came also to Joseph explaining that Mary didn't sleep with another man, but she was pregnant through The Holy Spirit. He promised to take care of her. Mary travelled to a relative called Elisabeth. She was pregnant with a son. He was later called John the Baptist. Elisabeth had conceived in elder days. Mary stayed with her for three months. When Mary's birth was near, a decree from Caesar Augustus went out that all the world should be registered. Everyone went to his own city. Joseph went from Nazareth to Bethlehem. He took Mary with him and she gave birth to a son. She wrapped him and laid him in a manger since there was no room for them in an inn. Many people are buying a stable with a manger with the baby in, even non-believers buy that. The birth of Jesus took place in the country-side and you could find some shepherds in the fields. Al of a sudden an angel of the Lord stood before them and the glory of the Lord shone around them. The shepherds became afraid in the beginning, but then the angel said: "Do not be afraid, for behold, I bring you good tidings of great joy which will be to all people. For there is born to you this day in the city of David a Savior who is Christ the Lord. And this will be the sign to you that you will find a Babe wrapped in swaddling cloths, lying in a manger." All of a sudden a multitude of the heavenly host were there saying: " Glory be to God in the highest, And on earth peace, goodwill toward men!" The shepherds found Jesus and they told Mary and Joseph everything that the angel had said.
Jesus was born in Israel and according to their tradition a new-born boy should be circumcised on the eight day. Jesus was taken to the temple and there was a man by the name of Simeon and he had a promise from God that he would not die before he had seen the Lord's Christ. Now it was fulfilled.
The Christmas-story is not complete without the three wise men. They came from the East to king Herod and asked where the King of the Jews was born since they had seen a star. The king was very troubled and he wanted to kill the baby and since the wise men didn't return to him, he killed all male babies from the age of two years and younger. The wise men worshipped the baby and gave him gold, frankincense and myrrh.
An angel appeared to Joseph and told him to take the baby and Mary and flee to Egypt. They stayed there till king Herod was dead. Then they returned to the city of Nazareth.
In Scandinavia we have very short days during the month of December. It might get dark already around three of clock. Christmas could therefore be celebrated for the turning of the sun in the old days.
                        I celebrate Christmas because Jesus came to earth.      
Some people say: There will be no Christmas without the pork. Others say that there will be no Christmas celebration without Santa Claus. The children might not think that there will be Christmas without gifts and without a lot of gifts. In Sweden they have different traditions for food than for example in Norway. We have pork in different forms, lam, sometimes fish and rice pudding is quite common as a desert. In Sweden they have a variety of many, many dishes.
Christmas is a time when you get together with your family. You are supposed to have a lovely time together even if you do not like each other. All of a sudden you are supposed to love each other. I am dreaming of a Christmas with a true reconciliation between  family members and friends, a time of forgiveness. Are you willing to bury the hatchet?
I love a Christmas tree, pork with crackling, lots of red cabbage and sauce. I love gifts and I love to be with my family for Christmas: I decorate with Christmas things and white and red candles. I write a lot of Christmas cards and decorate my piano with all the cards I receive. All this makes me happy and if I add with some lovely Christmas music, it could not be better. All of these traditions satisfy my soul, but I have to be careful. The traditions must not become more important than the message of Christmas.
JESUS CAME TO EARTH AS A HUMAN BEING TO SAVE YOU AND ME!
BLESSED CHRISTMAS!
Mother Else