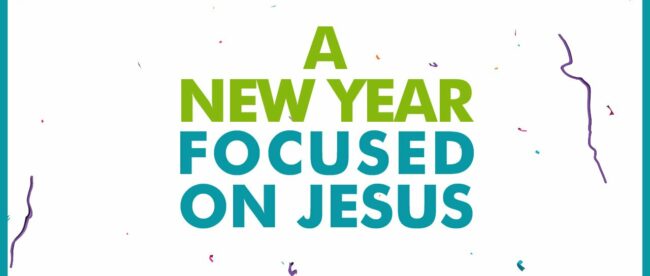 WELCOME 2021!
I have not read all of the prophetic prophesies for 2021, but some. I understand that we will enter a year starting with chaos. Some things are difficult to predict and we might meet things that we are not prepared for. We might keep to the saying: "People predict, but God is the One in full control." All of the prophesies are not correct. I know that many, many prophesied that Trump should become the president after the election. They said when it should happen and some said how it should happen. The last word might not be said yet, but some dates have passed a long time ago. Some said that the Lord had come during the night and woke them up. The Lord is not lying so who came to them during the night? I am not against prophesies and we might all make a mistake, but everything should be tested. I wish that those prophesying wrongly, should be humble enough and make an apology and say that they had made a mistake.
.I believe that there is a shift in the spirit-world when one enters a new year. felt that very strongly a couple of years ago. I believe that a lot of the spiritual warfare goes on in the invisible realm between the angels from Satan and from God. Our prayers are helping God's angels to win the battle. We should ask The Holy spirit for help to pray in a strategic way. Since I live in Sweden, I know the situation there the best. I know that many prayer-movements have started. Most of the on net, but many smaller prayer groups are also active in many homes. Many serious individuals are also taking their praying responsibilities seriously. We do have an active prayer army around the world. I hear that there are prayer movements for Sweden in other countries. Why is that necessary? More and more people are turning their back to God and a lot of new anti -Christian laws are suggested. Some have been stopped because of prayers.
2020 have been a difficult year for the entire world. Many have died and many are in sorrow after the loss of close relatives and friends. In Sweden especially elderly people have died. In Norway many have gotten sick, but only a few have died. Many have lost their work all over the world and many firms were forced to shut down. The government might give a small compensation, but not enough. Isolation and lonesomeness have been a great problem for many since March 2020. One could not have visited their dear ones and many have lived in quarantine. We were forced to keep a distance and we have stopped hugging each other. To shake hands are absolutely forbidden. Lonesomeness and isolation have increased the number of suicides. Fear have spread all over the world. Even some Christians have gotten panic. What have we done with the Word? What about the promises? The psalm 91 have become the vaccination number 1. It functioned during the swine-flu and it will function today. Today a vaccination is sent to many countries around the world. Each and everyone is free to do what one has faith for.
I do not believe that we will go back to all the same patterns we had when things will become more normal. I have talked to people getting so used to their home offices that they do not know if they want to go back to the open offices and all the time of traveling back and forth? Some Christians do not want to go back to huge churches, but want to gather in smaller groups. Many want to gather in their homes. I do not know how the Christian landscape will function in the future, but it will be different.
I broke my foot during late fall and got totally dependent on help from others. My different friends could help in different ways. I could see how the different parts of the Body should function together. None of us must believe that we can manage on our own. We Christians are a to function together. WE have different gifts and we are called to different tasks, but we should together do a difference here on earth. I believe that 2021 will be a year where we need each other more than ever. The pandemic made people more isolated than ever. Isolation comes from the devil and not from God.
Let 2021 become a year when we will build God's kingdom together.  
Several Christian leaders have said that we must stop being baby Christians. We must be awake and prepare ourselves for using the spiritual weapons. We need both the Word of God and His presence. If you are a Sunday Christian, you might lose fights you otherwise would have won. The Lord has given us the Word and He has given us the weapons. Many of us have lived in psalm 91 during the time of the pandemic. Do you count on the protection of the Lord? Do you know who you are in Christ? Do you know that the Lord is battling for you? Do you know that the same resurrection power that raised the Lord from the death lives in you? None of us knows when the Lord is coming for His bride, but He says that we should live like every day should be our last. I believe that we should meet 2021 with this attitude. We must be conscious of the fact that we are in the Lord and He is in us.
We are not supposed to meet 2021 with fear, but be prepared for surprises and we should know who we are in Christ.
I WISH YOU A BLESSED NEW YEAR!
Mother Else