REVIVAL. HOW CAN IT START AND WHAT ARE THE HINDRANCES?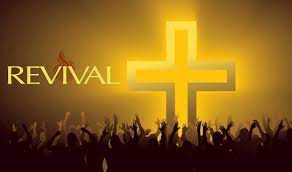 REVIVAL.
HOW CAN IT START AND WHAT ARE THE HINDRANCES?
'
Revival comes from God and not from human beings. The Lord might use people to start a revival, but revival is when The Holy Spirit comes and people want to get rid of their sins and get saved. The power of God is there and people are touched by The Holy Spirit. Many are healed and one experiences miracles. People have a desire to repent and criminality is reducing in areas of revival.
There is always something happing before revival comes. People have prayed, not just a short prayer, but they have sought His face and presence for a very long time. One has gotten a burden for people and one doesn't want anybody to come to hell without hearing the wonderful message about Jesus. One is willing to get rid of old sins and to be touched by Jesus. One understands that the judgment starts with the house of God. Maybe one must fast and pray for a long time in order to prepare of revival. Some people talk a lot about revival. Others are crying about it, but it doesn't come because of crying very loud. God is seeking one's heart and He is looking for pure hearts and clean vessels for The Holy Spirit. The Holy Spirit is not coming through religion. If the prayers and fasting are done together with religious spirits, there is no room for The Holy Spirit. He will come where there is freedom and love, love for the Lord and love for people.
Without love, no revival.
We read in Romans 5:5 that the Lord has poured out His love into our hearts. We Christians cannot say that we do not have love. We haven't received just a little either, no, He has poured His love into us. It is not our love, but His. We must always remember that. We can always ask the Lord what He would have done in different situations because we have the possibility to do the same as Him. God is not stingy and we should not be stingy when it comes to love.
I know a church with a lot of envy and gossip. They talk behind each other back and believe that God gossips to them about other members in the church. People come with strange prophesies that come from another spirit, but they think that it is God.
             The Lord doesn't come with gossip and false revelations.
I do not know about you, but I feel the best when it is clean around me. One doesn't relax as much where there is chaos and dirty. It should not be so perfect that one couldn't move, but normal. I believe that The Holy Spirit also wants a clean place. If there are sexual immorality among the worshippers, strife among the leaders and the members   and the pastor is not totally honest, The Holy Spirit will not enter such a place. The devil loves strife and right now there is a spirit of division that is very active among Christians. The Bible says that revival will come when the world will see how the Christians love each other. I recently heard about revival in a small place in Norway. They were 10 to 15 people, but now they are hiring a football stadium with 1500 people. The different churches helped each other in the beginning of the revival and I believe that revival can come where there is a true unity between the churches.
                                  We are supposed to bless each other.
Are you able to forgive and to say: Forgive me? If the leaders of a church has a problem with one of these areas, it will be a hindrance for revival. The same goes for the members, but especially important for the leaders. I once was in a church where they said that you have a critical spirit if you had your own opinion. That stopped many members from saying anything. This is the same as a sect in my world. I believe that there must be somebody taking the final decisions, but one does not have a critical spirit if one can think.
                                  Revival doesn't come through a sect.
Why doesn't it come through a sect? One of the reasons is that a sect is usually governed by control and that is very close to witchcraft. The Holy Spirit wants divine freedom to do what He wants. Many people have preconceived ideas about revival, but The Holy Spirit comes where and how He Himself chooses to do. The receiver must be open for that.
Let us imagine that a revival started. Many got saved. They will look and behave differently. Quite a few might have some psychological problems. They might have been dependent on drugs and alcohol. Are we ready to accept them? Are we ready to be spiritual mothers and fathers? Do we understand their needs? Do we understand that they are small babies with a need for a lot of love and care?
CALCULTATE THE COSTS BEFORE YOU PRAY FOR REVIVAL!
Mother Else