A TRUE IDENTITY LEADS TO DEVINE BEHAVIOR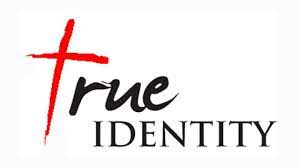 A TRUE IDENTITY LEADS TO DEVINE BEHAVIOR!
Your self image will color your identity. Both are formed by which country we are born in, our family background, our upbringing and our experiences. Our vocation will often be our identity. In Christianity one might have an identity in the gifts of the Spirit more than the One that has given the gifts. Some people have their identity in other people. Some people have their identity in their failures. When I was a child, I was brought up in a Lutheran church and we confessed that we were sinners and that became almost our identity. I can assure you that if you have your identity as a sinner, you will sin more.
WE ARE WHAT WE THINK WE ARE!
There is a slogan saying that we are what we eat, but I do not believe that. I believe that we act according to our identity and that is why it is so important to have a right identity. I will write more about the thingr that are forming our identity: I will start with the ntional background. I have been to different countries and I can assure you that each country have people thinking differently than me as a Norwegian. When I come to India, many have an inferior identity. They have been under British rule and they think that their colored skin is less valuable than the white ones. I have many times pointed to my skin and said: "God does not listen to me because of the color of my skin, but because of my heart. " I have wanted to make them change their identy as less valuable to identifying themselves as Christians belonging to the King of Kings.
Metifiboseth in the Bible looked upon himself as a dog because he was lame and could not walk. When the family of Saul and Jonathan died, king David wondered if there was anybody left of the family. Metifiboseth and his family were the only ones and king David wanted to bring them to the castle. Metifiboseth ate at the King's table everyday and I am sure that his  identity changed.
If you are brought up in a family with poverty, you might think that you should be poor all your life or you can have so many wounds from it, that you get a wrong love for money. God is not againstmoney, not is He against us having more than enough, but f we love money more than God, something is wrong. The kingdom of God would not grow if we didn't have money. Many business men and women support the kingdom of God.
In our days there is a lot of confusion about one's sex identity. In Sweden where I live, we are not allowed i schools to call a girl for girl or a boy for boy. They have made up a neutral word. They call everybody for hen and that is something very different in my world. No, God has made us man and female. Even small children are questioned about their sex identity. TERRIBLE. The devil wants to wipe out our God-given identity.
Many peoplehave their identy in what their parents or teachers have told them. I meet people that have been told that they are bad and they would say: "I am the black sheep of the family." They might be wonderful people, but they believe the lies that have been spoken over them. Many have their identity in their shortcomings and that hinders them in getting out of them. God says that everything we do, should be a success, but the devil doesn't want that. He wants us to see the problems more than the solutions. Remember the spies going int the promised land. Only teo came back with a good report. The other ten saw only the problems.
Ephesisans 2:8 says that we are borne by grace. When you became a Christian you changes from living in darkness to a kingdom of grace and of light. TheBible is full of promises and these promises belong to us. Is that your identity? When you were born again, 2.Corinthians 17 says that we got a new nature. We got the nature of Christ. His nature moved into our spirit and our spirit bacame pure and righteous and ready for heaven. In our sould and our bodies we might not be all that perfect, but our spirit is perfect. There are two ditches. Either you identify yourself as a sinner or you identify yourself as righteous, but according to 1.John1:9 you are still supposed to confess your sins.
Many people have their identity in what they are doing more than in who they are. That is a wrong focus. God says that we should become like childrn. We are His children. Children are quite innocent and they trust their parents. God wants us to have a close realtionship to Hm as our Father.
THE MORE YOU IDENTIFY WITH CHRIST, THE MORE YOU WILL ACT LIKE HIM.
Mother Else
I HAVE HAD PROBLEMS WITH THE WEBSITE AND THAT'S WHY YOU HAVE BEEN WAITING FOR A NEW WRITING.
LOVE ELSE