WHAT DO WE DO WITH NEWBORN BABIES?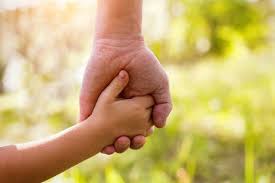 WHAT DO WE DO WITH NEWBORN BABIES?
I can almost hear that some of you are protesting saying that you are either too old for having babies or too young to think about that. Others are saying that the midwives will tell me what to do when that time comes. I do not primarily think to write about the sweet newly born babies, but those coming into the kingdom of God.
Sometimes I ask the evangelists what they do with the people that newly received Christ as their Savior. Some say that they leave them to The Holy Spirit to take care of them. What do you expect The holy Spirit to do with them? The evangelist might go around boasting about the number of newly converts and feel no more responsibility. When a baby is born, there is great joy most of the time. The parents get moved, often to tears and grandparents, friends and families come with gifts. The child is very helpless and is totally dependent on other people for help, even for simple tasks. They are using diapers and they need somebody to change them. The mothers are breastfeeding them or give them milk on a bottle. They cannot eat anything else than milk in the beginning. They have to lie down in the beginning of life. They cannot sit nor stand. They sleep at lot but wake up when they are hungry. They cry when they want something and they are without another language. Do we put them on the street? No, we are watching over them 24 hours.
What are we Christians doing with people who received Jesus as their Savior and are borne again. I might start with those only praying with them and then they leave them. If this happens within the church and maybe as part of a meeting, the church might have a policy for following up the newborn. I was in a church in Brazil where they rejoiced with balloons when a person was born again. They were welcomed and their names were given to a person who would call them up within 24 hours. They were given a Bible and they were offered to come to a cell-group. If they wanted that, the leader of the cell-group called the person and gave all the necessary information and they offered to meet the person before the meeting in the cell-group. All this happened within a week after their salvation. They didn't only emphasize the Word of God, but the relationships. The church wanted the person to feel welcome and to give them a feeling of belonging to something bigger than themselves. They also wanted to give them a feeling of belonging to a family. A newborn child is born into a family. Quite soon after their salvation they got an offer to attend a weekend where they could get counselling and deliverance from old things in their lives. If they didn't come to any meetings, somebody called them, not to control them, but to ask if everything was ok. Was there something the church could do for them? There is a great difference between control and concern and love.
Some people are saved on the street through different ways of evangelizations. What does the person praying for them do to keep them as Christians? Some are doing nothing except for giving them a pamphlet or a small book about Jesus. There stands the baby without anything more. Some might look for a church themselves or look for some Christians to hang around with, but quite a few go back to their old friends and continue their old bad habits without understanding what they took part of. I think that this is very tragical. What should be done? You should ask for the telephone number of the person and called them within 24 hours. Tell the person a little about the church that you yourself are member of and ask if you should go together with him or her. If you are not a member of a church, invite the person to your home together with some other Christians. Tell the person about baptism and do not stop the contact before the person is baptized in water and The Holy Spirit. Be sure that the person gets to be part of a spiritual family.
In Matthew 28:18 we read: "Jesus came and spoke to them(the disciples)saying, All authority has been given to Me in heaven and on earth, Go therefore and make disciples of all the nations, baptizing them in the name of the Father and of the Son and of the Holy Spirit, teaching them to observe all things that I have commanded you, and lo, I am with you always, even to the end of the age. Here we see clearly that we should make the newborn babies to become our disciples. The twelve disciples of Jesus were very close to Him. They were taught by Him all the time. They ate together with Him and they travelled with Him. They were also doing ministry with Him and they were sent out two by two. In Scandinavia we are often very individualistic. We do not want people to come to close to us. People coming from other countries with another culture are often thinking that we are cold and lack a sense of hospitality.
                                        Newly born babies need a home.
Some congregations get very happy when new people come. They see the new ones as helpers of the church. I have talked to many newborn converts that have stopped going to church since they felt that they were exploited. We read in 1.Timothy 3 that a leader of the church should not be newly born since he or she could be puffed up then and come under the same condemnation as the devil. I have seen new converts getting too heavy tasks and in some cases it leads to falling back to the old lifestyle.
Pastors and Shepherds! Take care of the newborn people, give them spiritual food and help them to find their place in the spiritual family. Show them love and allow them to grow slowly, but surely to maturity.
MAKE A NEWBORN BABY TO A DISCIPLE OF JESUS!
Mother Else
I HAD PROBLEMS WITH THE WEBSITE!