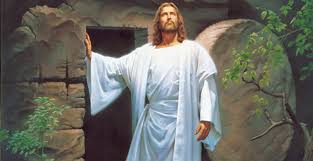 A LETTER TO JESUS!
I have never written a letter to Jesus before, but I want to share my honest letter to Him saying thanks and at the same time you will know some parts about my life that I usually do not share with others.
Dear Jesus!
I finally take time to sit down and write You a letter. You know that I love You, but I do not say it so often. I know that You want to spend much more time with me, but I do not take enough time to be with You. I really want to ask for forgiveness for that. I do want You to be my first priority in my life, but other things are often coming first. I do not have any good excuses for that. I really want to make some changes so that You and I can spend more time together. You are my Bridegroom and I am Your bride. You have dressed me in clothing of righteousness. That is like a white dress for the wedding. Because of Your righteousness I can stand before You, the Father and the Holy Spirit, clean and ready for heaven. My cloths were quite dirty from sin, but when I confessed my sins, You wiped out the requirements against me and Your blood washed me clean. I can only say a big: THANKS! This wedding-dress was totally free for me, but You paid a high price. You were nailed to a cross, tortured and finally died. I do not think that I really understand the great sufferings You went through when You hang on the cross, paying the price for the sins of every person in the world and You did it voluntarily. No one forced You. I want again to say: THAKS A LOT.
In counselling I might quite often bring a person to an imaginary court room where the accuser present all the sins of the person, but when the accuser is through, You come and You say: "Let the person go, I have paid the price. The person should not be punished, but come out in freedom." You Jesus have made us free and I can almost daily see how You bring people their freedom. I am only a tool in Your hand. Thanks for allowing me to be one. Without You, I can do nothing., but with You nothing is impossible. You are not deleting our history, but You can enter our history and heal wounds and bad memories and release us from deep pain. When people say that they cannot forgive, You come and say that You can help them. You remind them of Your own words on the cross: "Father forgive them for they do not know what they are doing."  These words have helped me when I have found it difficult to forgive. If You could say so during Your great suffering, I surely can too.
I cry unto You several times a day. Small children usually cry for their mothers when they get hurt or come in difficult situations, but I cry Jesus. Sometimes I use Your name without really thinking about the power of it. Forgive me. I do not want to be afraid of You, but I want to have respect since I have made you my Lord and Savior. We are often singing about You as Lord and I believe that my most important choice was when I chose You as Lord. I fell down on my knees in my home. Everything hasn't been easy since then, but I never regret that choice and I really left some of the old sins. I was a child when I chose You as Savior, but I was 32 when I chose You as Lord. After that I met my husband and I became mother to two girls as well. I was close to lose my oldest daughter when she was in my stomach, but I heard You say that You should take care of my child. You allowed me to find a cross as a symbol of Your presence. It was really not common to find a cross on the street in Bulgaria at that time.
When the next one was borne, she was not well. I got desperate for divine help. I was guided to people believing in You as a Healer and Isaiah 53:4+5  was revealed to me. I was full of joy when You guided me to people who prayed for me to be filled with The Holy Spirit. I took my baby and sat in a rocking-chair praying in new tongues. I had read the Bible since I was a child, but I had not seen before now that You didn't only take my sins on the cross, but also my sicknesses. My daughter Helena got healed from many sicknesses and I got healed from asthma. THANK YOU JESUS!
You know that I had a wrong self-image when I was  a child and that got worse when I was hearing negative words during my marriage. I was finally so brainwashed that I thought that the world would be a better place without me. In the very moment when I was going to finish my life, I was given an inner film that saved my life and showed me the purpose of my ministry. I do not know if it was You, God or the Holy Spirit giving me this life-saving film, but I am extremely thankful. I chose life and understood that I lived for bringing gifts from You to other people. I got very conscious of the fact that the Lion of Judah lived in me and He made me to a warrior in the kingdom of God. We read in Colossians 2:15 that You disarmed principalities and powers and You triumphed over them. This has helped me to deliver many people from the chains of the devil, but only in Your name.
THANKS FOR WHAT YOU HAVE DONE FOR ME, FOR WHO YOU ARE AND FOR ALLOWING ME TO USE YOUR NAME TO FIGHT THE DEVIL.
I love You!
Else