IS THE LORD PART OF YOUR EVERY-DAY LIFE?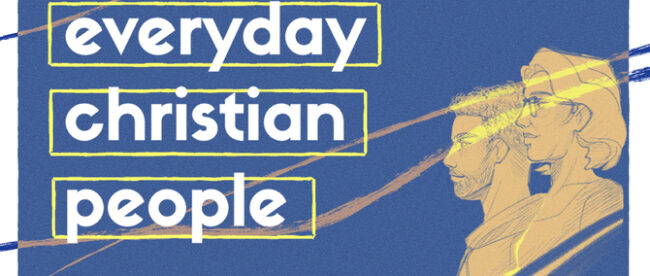 IS THE LORD PART OF YOUR EVERY-DAY LIFE?
In USA many people go to church every Sunday, many more than in Scandinavia, but do they live as Christians all the other days of the week? Quite a few think that they have a sure ticket to heaven if they go to church on Sundays. I have met people that praise the Lord on Sunday, but on Monday they might call a prostitute or cheat the government or private persons for money. Some of you might think that I exaggerate now, but unfortunately, I do not. I have heard and seen that myself and also through my daughter who is an accountant. She had a difficult time going to church since she saw how clients worship the Lord in church, but next day they wanted her to falsify their documents. Naturally she didn't. In counselling I hear similar stories often. Can a Christian call on prostitutes? Some do it, but those coming to me are seeking help and want to stop. Help is available and God can set them free.
I myself had a few years when I lived with one foot in the world and one with God. When I totally returned to God, I asked Him where I had been during these five years? He said that I had lived in a time of grace. He knew my wounds and I had confessed my sins and He had forgiven me. I do not think that I would get a long time of grace today since I know God in a much better way. I do not know when God decides for a person to be apostate and no longer can be considered to be a child of God, but the Lord is full of grace and I believe that He comes with warnings before He cuts you off the tree. Do not play with His grace.
I am not religious, but think that my life with God is based on a relationship. I have received Jesus as my Savior and He has opened a living way to the Father. I can at all times talk with Jesus, God and The Holy Spirit. They have always an open door and they will never refuse me with the words: Busy with something more important than you. I never need to feel alone even if I have no other human being around me.
Some people come to God only when they experience great trauma in their lives. Many who are in the middle of war, cry out to God even if they never did before. When somebody is seriously ill in hospital, their family or friends might call upon God. When their firm is getting bankrupt and they do not know how to get enough money to their family, they might start calling on God. I could continue to "paint" big traumas for you, but the Lord want to be with you always and that means every day. He will listen to our cries in desperate situations, but a love-relationship is built on an intimate relationship every day and not only in crises.
How do you start your day? Do you sit down, read and pray? Sometimes a few verses can be enough. You can keep meditate on these verses during the day. If you have far to commute, you can pray in tongues, especially if you travel by car. You can pray silently if you use official transportation. Do you spend a few minutes with the children and pray for the day? My children prayed in tongues on their way to school. They had far to walk and they felt protected when some bigger boys threatened them.
Are you bringing the Lord with you to work? If you are the only Christian there, the others will watch your behavior. That doesn't mean that they should control you and accept to be stepped on. (Titus 2:15) People around you see if you have been with Jesus or if you come super stressed for work. You must never forget that the joy of the Lord is our strength. If somethings gets difficult, take a couple of minutes to pray at the toilet or any other quiet place for solutions. If you experience the same as a student at school, do the same. Ask your brother Jesus for help. He loves you and He is always there for you.
When you are in love, do you want to be with the one you are in love with? Do you think about Jesus that way? Is He one that you are longing to be with? Do you think about Him as your Bridegroom and you as a bride? Some are being with God as a duty and it is not something they look forward to with joy. The Lord has given His life for us. He has taken our sins and carried our diseases and the punishment was laid on Him so that we could have peace. (Is.53:4+5) He has also said that we should come to Him when we are heavy laden. (Matt.11:28) Why do we carry what He wants to carry for us? I can assure you that He can solve our problems much better than we can do ourselves. I could write many pages about all the times the Lord has helped me when something had disappeared. I will share one such thing. I think that my youngest daughter was about five years old and she and her two years older sister were going to buy Christmas gifts. I had given them money and we were at a shopping center. I allowed them to be a little on their own. When I met them, her purse had disappeared. We went from shop to shop, but without any result. Then we prayed. I then went straight to a rather fat lady sitting on a bench and I commanded her to get up and said that she was sitting on a purse. She did and she had been sitting on the purse without feeling it. I acted on what the Holy Spirit said. We were happy and thanked God for using this fat lady as a protector.
Think about all the things you try to solve that God could have solved for you.
BECOME AN EVERY-DAY CHRISTIAN!
Mother Else