YOUR EXPECTATIONS WILL EITHER CREATE A MIRACLE OR STOP IT.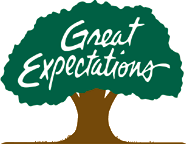 YOUR EXPECTATIONS WILL EITHER CREATE A MIRACLE OR STOP IT.
I can almost hear some of you saying: "It is not up to me to create a miracle." That's true. We cannot produce a miracle. I usually say that I can't heal anybody, not even a fly. I would rather kill a lot of different insects. In India they might believe that you return in the next life as an insect or an animal and I turn around and look before I kill an insect saying:" I am not killing your grandmother."
In the letter to the Hebrews the 11th chapter and sixth verse we read that without faith it is impossible to please God. One needs to believe that God exists and that He rewards those who diligently seek Him.
Faith and expectations belong together.
I have earlier written about God as Daddy and I came with questions about your own daddy. God is good and we know that He doesn't give us bad things like sicknesses and poverty. If you receive anything bad, you know that the sender is evil. You should therefore rise and stand against the enemy. In James 4:7 we read that we should resist the devil and he will flee from us. The sad thing is that many Christians are expecting bad things to happen. They do not only think that something bad will happen, but they even say it. These sayings become like prophesies and will most likely happen. We have life and death in our tongue and words are creative. It is therefore dangerous when we express negative things. I'll give a couple of examples. The flu might be going around and you might say: "Oh, I will soon be sick now. The flu has broken out and it will probably come here too." Yes, it will. Your words become like magnets drawing the flu towards you. Others are travelling on vacation and they say: "I am sure that something bad is going to happen. It always does when I am supposed to relax." The devil is listening to your words and he will plan for your words to become true. Your expectations have given him the possibility. You might have applied for a job, but then you say: "I do not think that I will get the job since I have applied for other jobs before without getting them." I do not think that you will get the job since you have stopped that with your own words. Others have negative expectations when it comes to certain people. They might refuse to consult a doctor when they are sick. They might say: "I do not like my doctor. I do not think that he takes me seriously enough. Some patients are also saying that one can't trust him. It's better to take care of myself." That might be all right in some cases, especially if you have consulted the Main Doctor, but I have heard about cases where the patient has come too late to the doctor. They died too early, but could have been saved if they had come to the doctor before. There are times when you should change doctors, but there are times when you should ask for love to your doctor and thank God for him or her.
                Expectations and your confessions belong together.
Some Christians talk and live as we are under the curses. We have been moved from the kingdom of darkness into the kingdom of light. Our new-born spirit is perfect, but our soul might be hurt. Our body might also be hurt and harbor sicknesses. We need to be repaired. In other words: We need healing and deliverance.
Some people say that they never will succeed, but that is against the Word of God. In psalm 1:3 it says that everything you do, shall prosper if you live in the Word. In Isaiah 54:17 it says that no weapon formed against you shall prosper. Many people go through difficulties because they lack knowledge of the Word of God. One can sin and that's an opening for the devil. But one can also be suffering because of family curses. A lot of negative experiences in the past can create a negative expectation.
We can change this. We must use the Word of God. Jesus took all our sins, broke the curses and carried our sicknesses on the Cross. In His wounds we are healed. We can read in the gospels that Jesus healed all sicknesses and released everybody who was under the power of the devil. It is also written that He is the same yesterday, today and for ever more. Jesus was an example for us. He showed us what the church should be doing and we should therefore function the same way as He did.  Do we believe the Word of God? If we did, our expectations would be positive. When somebody prayed for us, we should expect to get well. (Mark 16:18)
The Bible says that we receive when we pray according to the will of God. We know that freedom, health and deliverance are His will. In some countries they haven't learned to doubt. They believe the words of the preacher and the Word of God. We must confess doubts and unbelieves as sin and ask The Holy Spirit to help us believe as little children.
LET YOUR EXPECTATIONS AND CONFESSIONS BE IN ALIGNMENT WITH THE WORD OF GOD!
Mother Else