WHAT IS THE COMMISSION FOR THE CHRISTIANS?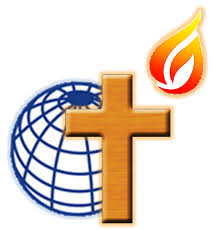 WHAT IS THE COMISSION FOR THE CHRISTIANS?
I do not know what is occupying your mind. What do your Christian friends talk about? There is a saying that goes like this: What your heart is full of, your mouth speaks. I believe that is true. Just think of a person that is in love. What does he or she talk about? Yes, they talk about the person they are in love with. Many people get very happy and thankful when they get saved. They might fall in love with Jesus and the Bible is saying that we should come back to the first love with Him.
What are you praying for and what are you praying against? I have lately experienced that quite a few Christian leaders are praying against presidents or for presidents. If they do not think that another Christian leader is spiritual enough, they pray against that person. In my Bible it says that we should bless people. We should even bless our enemies. Many prayer movements have started the last years and they pray primarily against the things that are not right in the church or in the society. Do I believe that we should pray against abortion and other bad things? Yes, I do, but we must remember that our battle is not against flesh and blood.
Some people are only seeing the negative things. Maybe they are wearing the wrong spiritual glasses. I am reminded of the story from the Bible when Joshua and Caleb were sent as spies into the Promised land. They had a group of people with them and they saw all the danger and difficulties of entering the country. Joshua and Caleb saw the possibilities. They were the faith-people. If you only talk about the negative things, it might seem impossible to take the land or to conquer the problem. Are you talking yourself out of an answer to prayers? Bow down and maybe you will see a road underneath the mountain that you saw before. Are we supposed to deny reality? No, I do not believe that, but when we belong to an almighty God, we can believe Him for solutions. God has given all of His children an amount of faith. We cannot say that we do not have any faith. A mustard seed is actually enough.
God wants us to focus more on the solutions than the problems.
Now I want to show you some places in the Bible that point to our main commission. I will start with Matthew 28:18. Jesus was speaking to His disciples and He said: "All authority has been given to Me in heaven and on earth. Go therefore and make disciples of all nations, baptizing them in the name of the Father and of the Son and of the Holy Spirit, teaching them to observe all things that I have commanded you; and lo, I am with you always, even to the end of the age." God said already in the first chapter of the Bible that we should increase. One way of doing that is to get biological babies. Another way is through evangelization. We are telling others about Jesus and what He has done for us. We are also sharing the fact that Jesus has saved us from eternal perdition. He took our sins and He carried our sicknesses. (Is.53:4+5) When they receive this message, we have given birth to spiritual children and we must continue to give them spiritual food. Jesus was teaching His disciples for three years. He was also an example for divine living. We do not lay newly born babies on the street. No, we feed them, care for them, love them and give them a lot of attention.
We are supposed to give birth to spiritual children and make them disciples.
Another place is Mark 16:15. Jesus said: "Go into all the world and preach the gospel to every creature. He who believes and is baptized will be saved; but he who does not believe will be condemned. And these signs will follow those who believe: In My name they will cast out demons, they will speak with new tongues; they will take up serpents; and if they drink anything deadly, it will by no means hurt them; they will lay hands on the sick, and they will recover." When I teach about deliverance, I meet a lot of resistance from Christians. I think this is strange since that is the first sign that should follow a believer. Every believer is not speaking in tongues. A few is actually saying that speaking in tongues comes from the devil. The devil might have something similar to speaking in tongues, but we are speaking about a divine gift coming from God now. To lay hands on the sick is a command given by the Lord. I have a little problem with the snakes, but I do not think that we should take them playfully, but we should know that we have authority over snakes and deadly poison.
In Luke 4:18 Jesus is quoting from Isaiah 61: The Spirit of the Lord is upon Me. Because He has anointed Me to heal the brokenhearted, To proclaim liberty to the captives And recovery of sight to the blind, To set at liberty those who are oppressed, To proclaim the acceptable year of the Lord."
All of these Scriptures are saying what Jesus wants us Christians to focus on. We do not need to be pastors or evangelists, but believers.
We read in the last chapter of John that Jesus asks Peter if he loves Him and if he does, he should feed His lambs. Our commission is also to give spiritual food and we find that in the Word of God.
LET US USE OUR TIME AND ENERGY TO FULLFILL THE COMMISSION!
Mother Else