WHAT DO YOU HAVE, BUT DO NOT USE?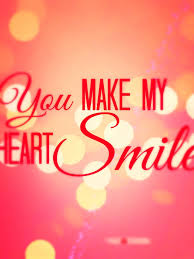 WHAT DO YOU HAVE, BUT DO NOT USE?
I am quite curious to see what will be written on the following pages. I think I got this title and I was inspired from a conference where it was said that a certain country had lost its identity and its authority and lacked to see its riches. I believe that the same principle goes for an individual and especially for us who are believers in Christ.
I grew up in Scandinavia where we have something called "janteloven" That is an unwritten law saying that you must not think you are special. One doesn't get very popular if one does anything above the average. You will quickly be pushed down if you are seen or heard. I am not talking about those who constantly want a wrong attention. They need help and should be stopped sometimes. This law is hindering people in being what they are called to be. It is therefore the opposite of divine. God has created a human being in His image and we are therefore very valuable. In His eyes we are so valuable that He wants to be together with us in all eternity and He loved us so highly that He gave His only begotten Son to die on a cross in our place. No one needs to see oneself through glasses portrayed as inferior. You are somebody. I can "hear" that some of you say: "You do not know what I have done." That's true, I do not know what you have done, but if you confess your sins, He is just and will forgive you all your sins.(1.John 1:9) Your righteousness is not dependent on what you have done, but on what Jesus has done for you. This is a gift that I believe we do not use enough. Have you received His righteousness? Do we tell others that they can become white as snow because of what Jesus did for them on the cross? Maybe you are so selfish that you keep this gift to yourself. Jesus didn't only take our sins, but our shame, our sickness and pain and the chastisement for our peace was on Him. (Is.53:4+5) When we receive this and confess our sins, we become children of our Heavenly Father. He wants everybody to know about this. If we do not understand what this gift is all about, I think we have a difficult time sharing it.
Jesus is saying: "All Mine are Yours" (Joh.17:10) Jesus is love. He has peace and is patient. He has authority over the enemy and He is performing miracles and is raising people from the dead. When He is saying that all Mine are yours, we are having the same possibilities and resources as Him. Romans 5:5 says that His love is poured out in our hearts by the Holy Spirit. We have it, but what do we do with it?
The first thing we have to do is to believe that we have it. We have the ability to love other people even if they are not so lovable. We should love God first, then ourselves and at last: other people. Have you received His love for you? It is difficult to give away something that you do not have. It is not so difficult to love those who love us, but much harder when we do not gain anything personally by loving others. You will actually gain spiritual blessings by giving love. Jesus said that whatever you do to one of the least, you do to Him. I believe that our heart gets harder by passing a person in need. Jesus had compassion and He has given us His compassionate heart. We have a lot of beggars in our country. They need to be met with respect and love. Money might not be the most important thing. You might talk to them and maybe pray for them. I have a friend who recently prayed for a beggar with a serious infection. She got healed and both she and my friend were happy praising the Lord.
God lives in us with His power. All believers can pray for the sick and have been encouraged to do so in Mark 16. We cannot heal, but He who lives in us with his power can.
Are you afraid of being mocked or laughed at? Is your fear for rejection greater than the love of Christ in you? If His love is the greatest, it shouldn't be so difficult to ask a person if you can pray for them if they have a need.  Focus on Jesus and not on your own abilities or lacks.  You are just supposed to allow Jesus to use your hands. He is the One performing miracles. Did you ever think that you could do it?
You have received His authority to drive out demons. Do you use your authority? I find a lack of teaching in this subject and many feel insecure about it. I teach a lot on this subject and I try to make it simple. Jesus drove them out with a word.
We read in Hosea that increased knowledge, increases pain. What we have received, we are supposed to share with others. That goes for both spiritual knowledge as well as general knowledge. If I have read something that I find very meaningful or if I have received a revelation, I am very quick to share it with others. There are times when others do not receive what I share, but we must not allow that to stop us from sharing blessed information with others. We have gotten a warning in the Bible that we should not throw pearls to swine, but these cases are rather rare. I would advise you to ask the Holy Spirit when you should share and when you should abstain from it.
Do not get stingy!
We read in Ephesians 4 that the fivefold ministries, apostles, prophets, teachers, pastors and evangelists, are given to equip the saint for the work of the ministry. The ministry is never given in order to get a nice title or to be exalted by men. They are given to benefit others. We read in 1.Corinthians 14 that the gifts of The Spirit are supposed to build up the church. We talk about nine gifts of The Spirit. Some people get one gift, others more. Many think that speaking in tongues is one of the gifts, but Mark 16 says that every believer should speak in tongues. We can come with a message in tongues or come with an interpretation. These are gifts. Other gifts are supernatural knowledge and wisdom. We must always remember that The Holy Spirit is a gentleman and will never reveal things to embarrass another person.  God can give prophetic gifts and discernment of spirits. There are three more: the gifts of healing, the gift of miracles and the gift of faith. We all have a measure of faith, but this gives you such an assurance that you just know that you know that you will receive what you pray for. All of the gifts might be used in a little different way.
The gifts of The Spirit are given in order to be used.
A common gift might easily be worn out by long use, but the gifts of The Spirit will just increase and get better the more you use them. Jesus warns us and says that we must not dig down the talents we have received.
I have written a lot about spiritual gifts and spiritual fruits, but all of us are having natural qualities and talents as well. I beg you to think of what you have that can be used and how. If you are intelligent and like to read, it is not wrong for you to study. If you are artistic, use it for the joy of others as well as yourself. If you are good in speaking with people, you have a long range of professions you can choose from. You can become a doctor, psychologist, social-worker or maybe a salesman. There are many more.
How can you use your money? Money is not sinful in itself. If you love them more than the Lord, they become sinful. Many have been called to professions where you either multiply money or manage them. Money is absolutely necessary in the kingdom of God and many businessmen and women earn money in order to give to the work of the Lord.
Quite a few people do not see what they have to share and they have to ask God to open their eyes. All of us have something to share every day. The Bible is also saying that we will receive seed to sow. Whatever you lack, you can  receive. Do you know that your smiling eyes and a good word can save a person's day or even a life?  I have heard of many cases like that.
USE WHAT YOU HAVE AND GIVE IT TO OTHERS!
Mother Else