WHAT DO WE DO WHEN WE MEET RESISTANCE?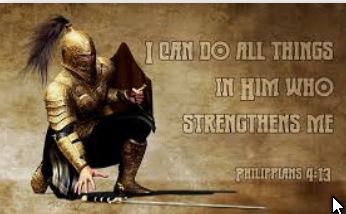 WHAT DO WE DO WHEN WE MEET RESISTANCE?
I have many thoughts around this theme. I have sometimes done the right thing and sometimes not. When I meet people in counselling, I often hear how circumstances rule people's lives. It can give people depressions or make people very happy. The devil knows where we are most weak and he attacks us in our weakest points.
Many people get scared when they are attacked with symptoms of being sick. When you are on vacation, it seems even worse. How can I get a doctor that I can trust? If many members of the family have died of a specific sickness, you might interpret every symptom in that direction. Last summer I had some problems with my stomach. The doctor made many tests and that was good, but I thought that something was very serious then. My father died from cancer many years ago. I had some problems, but they were not serious. Why do I interpret the symptoms and why do I believe that they are serious, maybe leading to death? From Matthew 6:25 and in the rest of the chapter we read that we should not be anxious or worry about anything. The Lord is caring for us and the writer shows us how the nature is created and cared for in every little detail. Some people lose their sleep at night. I slept, but had like a lump of worry in my stomach. What could I have done differently? I could have done what is said in 1. Peter 5:7. "Cast all your care on Him, for He cares for you." I could have quoted psalm 23 or Isaiah 53:4+5. One is pointing to the Lord as our  Shepherd and the other is saying that we are healed in the wounds of Jesus.
When a child has a normal and secure relationship to their parents, he or she will go to them when they are in difficulties. My youngest daughter was quite active as a child and she could hurt herself quite often. When she saw me, she started to cry out loud and wanted to make it quite clear that she was hurting. She knew that I would help and comfort her as far as I could. Do we have that relationship to our Father in heaven? I believe that we should seek Him the same way. If we compare God with our earthly father, we might be very wrong. The last words of Jesus in the book of Matthew are that He would be with us always until the end of the days.
When Jesus left the earth, He said that we should receive another Helper, The Holy Spirit.
Jesus is with us and The Holy Spirit will help us. What more can we desire?
We have lived with Corona almost one and a half year. We cannot say that it has been an easy time. Many died, especially in the beginning. One could not meet, one should not touch each other and many lost their jobs or had to take their job with them home. Family members could not meet, churches were closed and people could not meet in groups. Fear was daily spreading through media and now we have a discussion around vaccination. Which vaccine is best or is it safe to take vaccination?
Most of us have a tendency to make small problems to big ones. I knew a person constantly saying that she was under attack, but when I heard about her problems, I thought that she had problems that most of us meet daily. I do not like to que, but today I try to make it to something positive and I get less irritated. One can say something positive to those one is waiting together with or listen to something good on radio. Today I had a couple of small accidents when I was making food. Should I allow them to ruin my day? I believe that if I go under, the devil will continue to send these kind of attacks. If he can't succeed, it will stop.
What do you do when you can't find what you are looking for? I have learned that the quicker I am to ask The Holy Spirit for help, the sooner do I find what I am looking for. I could share fantastic stories about this, watches being found on the beach and keys in the water.
In counselling I often meet people that are living in the past and they cannot let go of the past. We might need to go through certain things, ask for forgiveness or forgive people that have hurt us. Many need both healing and deliverance, but we should not live in the past. Some people live in another ditch. They have experienced some trauma, but suppress it and might even deny it. We never know when it will come to the surface and when it does, it might be painful. God is always ready to heal and He can always help us with what we have experienced.
                   Do not allow the past to ruin the rest of your life.
Micah 7:8 goes like this: "Do not rejoice over me, my enemy; When I fall, I will arise, When I sit in darkness, the Lord will be a light to me."
I believe that this is a pattern for all of us. We should not allow the enemy to have a victory over us. I remember once in India when I was supposed to teach in spiritual warfare at a Bible-school. That morning I fell very badly. It felt like I was pushed and it seemed supernatural. I decided to go to Bible-School and I got some remedies and taught as planned. It was a success and a victory.
DO NOT ALLOW THE DEVIL TO GET THE LAST WORD!
Mother Else