WE CAN CELEBRATE EASTER THE ENTIRE YEAR.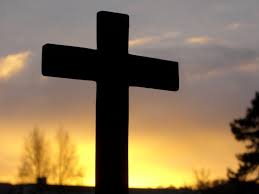 WE CAN CELEBRATE EASTER THE ENTIRE YEAR!
Most of us have just celebrated Easter while some countries celebrate Easter a little bit later. It depends on the calendar they use. Easter was celebrated by the Jews long before Jesus was born. They called it Pesach and it was in memory of the exodus of Egypt and the slavery there. The Bible calls it the feast of the unleavened bread. Yeast was a symbol of sin and they baked a bread out of flour and water.
We Christians are celebrating Easter for a totally different reason. Jesus was celebrating the Jewish Pesach before He suffered, was crucified and rose again. The last six weeks before Easter is often called Lent. Many people are fasting in different ways. To fast is biblical. Isaiah 58 is describing one type of fasting and I will write verse 6+7: "Is this not the fast that I have chosen: to lose the bonds of wickedness, to undo the heavy burdens, to let the oppressed go free, and that you brake every yoke? Is it not to share your bread with the hungry, and that you bring to your house the poor who are cast out; when you see the naked, that you cover him, and not hide yourself from your own flesh? Jesus said to His disciples that they should fast when they were not able to deliver a person from an evil spirit. When one talks about fasting, one often thinks that one is not eating or maybe not drinking. Jesus fasted for 40 days when He was tempted by the devil. When we read Isaiah 58 we see that fasting is more than just abstaining from food.
We Christians can fast any time during the year and for different reasons and in different ways, but I recommend that you do it under the guidance of the Holy Spirit.
Easter week usually starts with Palm Sunday. You can read about Jesus riding triumphantly into Jerusalem in John 12:12-19. Jesus was entering Jerusalem, sitting on a young donkey. The multitudes of people took branches from palm trees and they went out to meet Him crying: Blessed is He who comes in the name of the Lord! The king of Israel!" We do not need to take branches in order to praise Him, but we should honor and praise Him daily during our private time with Him, in prayer groups and in church. Praise and worship are important ingredients in our walk with Jesus.
On Maundy Thursday we are celebrating two important things. One is that Jesus instituted the practice of communion. And the second thing is the agony Jesus went through in the Garden of Gethsemane.  I will start by quoting Matthew 26:26 and a few more verses: And as they were eating, Jesus took bread, blessed and broke it, and gave it to the disciples and said; "Take, eat; this is My body" Then He took the cup, and gave thanks, and gave it to them, saying: "Drink from it, all of you." "For this is My blood of the new covenant, which is shed for many for the remission of sins." We read in 1.Cor.11 that we should do this in remembrance of Him. Paul is also saying that when we eat the bread and drink the cup, we proclaim His death until He comes again. I do believe that we are meant to take communion more often than most of us do. There are different views on the whole meaning of communion and some think that only ordained pastors can give the bread and wine and some think that it must be done in a church building. In 1.Peter 2 we read that we are a royal priesthood and a holy people. This is the reason why I believe that all believers in Christ can share communion. It is a holy act and not to be played with. The Bible has warnings about this.
Be often together with Jesus and other believers through communion.
The second thing we are remembering on Maundy Thursday is the terrible agony Jesus had in the Garden of Gethsemane. He had a fear and He prayed so strongly that He was sweating blood. He knew what was coming and He wanted some of the disciples to stay awake with Him, but they fell asleep. Jesus was alone with His Father and He said to Him: "O My Father, if this cup cannot pass away from Me unless I drink it, Your will be done." None of us has ever gone through what Jesus did. Don't forget that He didn't suffer only for Himself, but for all of us. When we go through some suffering for His sake, we should also say: "Thy will be done."
I will not write about the fact that Jesus was betrayed by Judas or Peter who denied Jesus
three times. I will go straight to the crucifixion.
Jesus was crucified together with criminals. One of the robbers mocked Him and said that if He was Christ, He could save both Himself and them. The second one understood the innocence of Jesus and he said: "Lord, remember me when You come into Your kingdom." Jesus answered: Assuredly, I say to you, today you will be with Me in Paradise." Jesus was mocked, given sour vine when He was thirsty and He was nailed to a cross. Jesus was in great pain and agony, but He said: "Father, forgive them, for they do not know what they do." This has helped me many times when I have found it difficult to forgive. Jesus prayed for those mocking and crucifying Him in the middle of the pain. The truth is that they really didn't understand that Jesus bore our sins and inflictions. I will quote Isaiah 53:4+5: "Surely, He has borne our griefs and carried our sorrows; yet we esteemed Him stricken, smitten by God, and afflicted. But He was wounded for our transgressions, He was bruised for our iniquities; the chastisement for our peace was upon Him, and by His stripes we are healed." These verses really describe what happened when Jesus was crucified. Before He died, Jesus cried out to God: "Father, into Your hands I commit My spirit." I really do not think that we understand what happened in the spiritual realm when He died. In the physical realm they could feel an earthquake, the sun was darkened for three hours, the veil in the temple was torn in two and the graves were opened and many bodies of the saints were raised. When all this happened, people started to understand that Jesus was the Son of God. Jesus was buried in a tomb, cut out of a rock. A huge stone covered the opening and guards were watching the tomb.
The resurrection. After the Sabbath, at the dawn of the first day of the week, some women came to the tomb, but they were shocked. The stone was rolled away and they were met by an angel saying that they should not fear. Jesus was risen. He is life and had overcome the death.
I will ask you to read Colossians 2. It says there that Jesus has forgiven us all our trespasses and he has wiped out the requirements that was against us, which was contrary to us. He has taken it and nailed it to the cross. Jesus also disarmed principalities and powers. He made a public spectacle of them and He triumphed over them.
WE CAN LIVE IN THE POWER OF THE CROSS AND IN THE POWER OF HIS RESSURECTION THE WHOLE YEAR!
Mother Else