PURE AND RIGHTEOUS, READY FOR HEAVEN.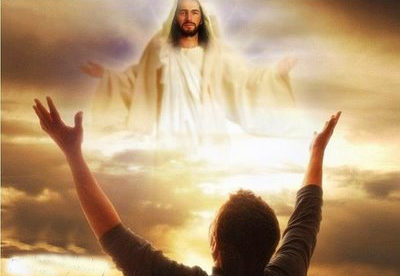 PURE AND RIGHTEOUS, READY FOR HEAVEN.
This headline is taken from a Norwegian psalm, but it sounds different in Norwegian. It actually says that we are made pure and righteous and we are made worthy for heaven. It continues to say that the Lord doesn't remember our sins any more and He has made us free from distress, judgment and death.
When I look up the word righteous in a Bible dictionary, I find a lot of Scriptures from the Old Testament, but also a few from The New Testament. In the old one, they were not born again, but God knew the ones believing in Him. In Matthew 27 verse 51 to 53 we read that the veil of the temple was torn in two and the earth quaked and the rocks were split when Jesus died on the Cross. Graves were opened and many bodies of the saints who had fallen asleep were raised. They came out of the graves and came into Jerusalem. What a sight!
Today I want to write about us living after Jesus died and rose again. I refer to 2. Corinthians 5:17 and 21. It says that if anyone is in Christ, he is a new creation and old things have passed away. When you were born again, you received a new nature. Your spirit is pure and righteous, ready for heaven. It says in verse 21 that Jesus was made sin for us so that we could become righteous. We read I 1.John 5:18 that a child of God cannot sin. Our spirit cannot sin, but Philippians 2:12 says that we should work on the salvation of our soul. That might as well be called sanctification.
What are you identifying yourself with? Are you identifying with your sin or with your righteousness? If you should go around saying that you are pure and righteous, some people might think that you are arrogant. We read in 1.John 1:9 that we should confess our sins if we are sinning and the Lord who is faithful  will cleanse us from all unrighteousness. It might look like this verse and the verse in 1.John 5:18 are contradicting each other, but we cannot sin in our spirit, but in our soul and body. What do we mean when we say soul? I mean our will, thoughts, emotions and subconsciousness. This is not written so clearly in the Bible, but many of us have gotten the same revelation. Matthew 7:3 was given to me by the Lord when I asked for a word about the subconsciousness. We are not getting free from our life history the day we are saved and in the subconsciousness we are having happenings that we do not remember or have suppressed. When people have had a traumatic childhood, they will often not remember so much from their first years of life. It isn't always like that, but often. When I am in counselling, the Lord highlights events from the past in order for people to be healed and delivered. The Lord doesn't want people to live in the past, but to remove the stones hindering people to go forward with the Lord.
It is not very popular to talk about hell. Many theologians want to say that hell doesn't exist. I really do not want my worst enemy to come there, but I cannot say that it does not exist. We read in Matthew 25:45-46 These words from Jesus: " Assuredly I say to you, inasmuch as you did not do it to the least of these, you did not do it to Me. And these will go away into everlasting punishment, but the righteous into eternal life. It was a question about helping those in need.
The Bible is full of promises about what is waiting for us in heaven. Those who have visited heaven and returned are having difficulties describing its beauty in words.
We read about the armor of God in Ephesians 6. One of the pieces is the breastplate of righteousness. A lot of people are identifying themselves with their sins and lacks. The more they talk about them, the more they will stay in their problems. Some people believe that they are humble when they talk about their shortcomings. When we sin, we should confess them, but we should also receive forgiveness. Micah 7:8 goes like this: "Do not rejoice over me, my enemy; When I fall, I will arise; When I sit in darkness, The Lord will be a light to me."
The Lord has made us righteous. Do we thank Him for it? Do we use what He has poured into our spirit? We have a power station in our spirit. We are not weak and helpless. God sees us through Jesus and Jesus was without sin. I think that most of us need to change glasses. The devil has given you glasses to see all the negative things. He is the accuser and he is lying. When you have confessed your sins, they do not exist anymore.
The Lord is cleansing His bride and both men and women need to look upon themselves as bride waiting for the Bridegroom. If you have received Jesus and His spirit has filled your spirit and Jesus is your Savior and Lord, you are ready when Jesus is coming for His bride. Matthew 25 is writing about the ten virgins. Only five had oil in their lamps and the other five were not ready for The Bridegroom. I do pray for everybody to be ready.
I recommend you to keep focus on what you have in your spirit and thank Him for that. It is your spirit that is your true identity.
JESUS HAS MADE YOU READY FOR HEAVEN AND HE HAS GIVEN YOU WHITE CLOTHES FOR THE WEDDING!
Mother Else