I WANT TO HELP OTHERS. WHAT DO I NEED FOR DOING THAT?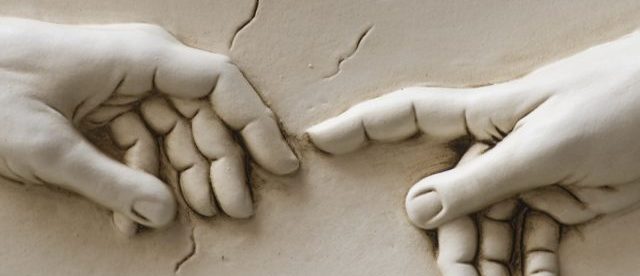 I WANT TO HELP OTHERS. WHAT DO I NEED FOR DOING THAT?
Part 1
I am now starting to teach on a huge subject. I believe that many Christians need this teaching and I am writing for Christians. I am aware of the fact that there are many fine non-believers helping others in the world. I say a great thanks to all voluntaries.
One can help others on many different levels and in many different ways. It varies from mopping the floor for my sick grandmother to delivering people on a deep level.
All Christians should live with a serving attitude. It should work when we are out shopping and see the need for lifting up something heavy or giving a smile to the other customers or employees. It could also come in choosing a profession as a doctor or nurse or entering into full time ministry.
The Bible describes spiritual ministries and spiritual gifts. The latter we call gifts of The Spirit. We read about them in 1.Corinthians 12, the Romans 12 and Ephesians 4. Both the ministries and the gifts are part of equipping and helping the saints. They can also be used in ministering to non-believers. I will come back to this.
Your spirit will be filled with His spirit when you receive Jesus as your Lord and Savior. You have received the seeds of the nine fruits of The Spirit. You can read about them in Galatians 5:22.
The love of Jesus lives in us and I think that we are driven by that when we want to help others. Some people are unfortunately driven by wrong motives such as bad conscience, hiding his or her own sins or increasing the self-image.
The Gospel of John is writing a lot about love and in John 13:34-35 it is written: "A new commandment I give to you, that you love one another; as I have loved you, that you also love one another." In 1.John 4:20+21 we read that we cannot say that we love God whom we have not seen and say that we hate our brother whom we have seen. If we love God, we must love our brother and sister. We read in the previous chapter that if we have enough for our living, but refuses to help our brother, how can we say that the love of God abides in me? Jesus washed the feet of His disciples and gave us an example of serving. We are no longer living for ourselves. To love and serve others are spiritual principles that are for all Christians. How we should minister His love can be different from person to person, but it should be done in cooperation with The Holy Spirit. Jesus is our example.
I believe that children should learn to help already from an early age according to their abilities. They are unfortunately slaves in a few countries and that is far from the will of God. Children should be taught responsibility according to their age. They should learn to be more than consumers. When children watch their parents helping each other, them and others, they are taught the character of Jesus. Before it was more common to see men sitting behind the newspaper watching the wife doing everything at home. That is changing in a lot of countries, but far from all. A lot is depending on culture, but we who are Christians belong to another family. We have received God as our Daddy and belong to the Jesus culture. We have received the DNA of Jesus in our spirit. Jesus was a servant.
A lot of churches are built on voluntary gifts and works. This can get wrong if it is exaggerated. Maybe some are doing a lot and some are doing nothing. Some marriages are broken because of exaggerated church involvement. The parents do not get any time together and the children miss one or both the parents. The person(s) doing too much might be burnt out. We need a balance. I believe that we first should love God, then ourselves, our partner, our children and ministry.
What are you thinking when you say that you want to help? If I had many in front of me, I would get many different answers. What are you thinking? I believe that the answers would depend on your style of life. I need some practical help to carry heavy stuff and I cannot help others with that. I wish that Christians could think of helping people in practical ways and not only spiritually. A friend of mine had a huge operation some years back. She had a husband with a responsible job and two fairly small children. When she returned from the hospital, a woman in the church had arranged different families to come with dinner for them at 4 o'clock. I haven't heard too many of similar stories. This was in an American church and maybe this is more common in America.
I will continue next time. Will also teach counselling.
ASK THE LORD HOW YOU CAN HELP SOMEBODY THIS WEEK!
Mother Else