HOW DO WE PRAY DURING TIMES OF CHAOS AND CONFUSION?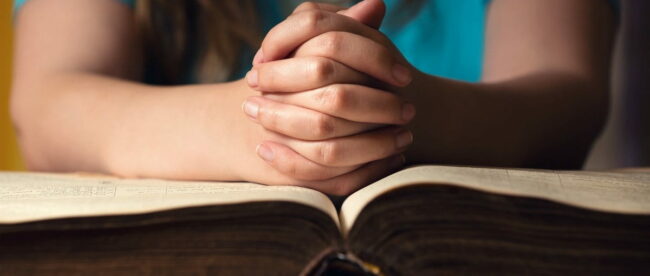 HOW DO WE PRAY DURING TIMES OF CHAOS AND CONFUSION?
I feel that we are living in such times now. Christians are not one group, thinking the same. One group might prophesy one thing and another the opposite. God is not confused and He is not saying two different things. Something must be true and something is wrong.
I will mention the Corona. Many prophets prophesied during the time of Easter that it would reduce and soon to be gone. Many of us had hoped that this would be true, but unfortunately the situation is opposite. We have never had so many sick as we have in many countries today. Many countries are having so strict restrictions that the lives of people are totally changed. In some places you are not allowed to meet anybody outside your home. In other places you are not allowed to have a party with more than five people. You are required to have a mouthpiece in many places and you might be punished if you are not wearing it. If you come from abroad to Norway and do not have a permanent address there, you must stay two weeks in a hotel close to the airport before you are allowed to enter the country.
An election was recently held in USA. Many were prophesying that President Trump should win, but Joe Biden was declared as the new president. There are rumors about election fraud and others are running out in the street rejoicing, crying and thanking God for Biden. What goes on in the USA has an effect on the entire world and many have prayed for this election. They have looked at the two candidates. Who stands up for Israel and the unborn lives? Others are looking at health and economical questions. The environment is also important for many.
I find it difficult when prophesies are not fulfilled. I want to rely on people, but whom can I trust? How can I pray? It says that The Holy Spirit is our helper. I really want Him to help me to pray according to the will of God. The Bible says that we do not receive because we do not pray right. When I do not know how to pray, I pray like this: "Let Thy will be done on earth as it is in heaven." I really want God's will to be manifested here on earth. I do know that His will is good, true and righteous. God knows what is best for us human beings. My own will might be under the influence of my flesh and of demons, but His will is pure. I cannot be wrong when I pray His will to be done. We are also praying: "Let Thy kingdom come." We Christians can push away parts of the kingdom of the devil through our prayers, behavior and our way of evangelizing. Satan is the ruler of this world after the fall of man. If we Christians were not here, the entire world would be in darkness.
The apostle Paul is saying that we should pray for kings and people in leading positions. If we do, we will live in peace, dignity and we would fear God.  This is written in 1.Timothy 2:2. It doesn't say that we only should pray for those we agree with, but for everybody. You should therefore pray for the elected president of the United Stated and for the leader of your country. We know that the Lord can remove kings and leading people, but we are only called to bless and not to curse.
I know that prayers have changed regions and entire countries when Christians have gotten together for prayers and fasting. I have seen films called Transformation. They did not give up easily, but endured and many were also fasting. The result was that people were convicted of their sins and they repented. The agriculture changed to the better and the crime rate went drastically down. We Christians are responsible for the place we live in and for our country.
We are sometimes supposed to proclaim the truth and show the world that we believe in love and practice it. We are supposed to cry out to God for help. Then there are times when we should practice spiritual warfare and declare war against the devil. Jesus has given us His authority and His name to use against the enemy. We read in Colossians 2:15 that Jesus disarmed the devil and mocked him. He conquered him by His work on the Cross. The devil is testing the limits all the time and he will continue to destroy as much as he can if we do not stop him. I am practicing deliverance and I command him to leave areas where he has operated. When I pray for people, they must have a desire to become free and they must confess sins if that has been the entrance for the devil. Forgiving people is also necessary before we can start a deliverance. Spiritual warfare is necessary during these times.
In Mark 16 we read that we should lay hands on the sick and they will recover. When we pray for others, we are interceding for them. Many are called to be intercessors. Many get both saved and healed because someone else was praying for them. It might take some time, but God answers our prayers.
I feel that chaos and confusion might be a sign showing that we haven't prayed enough or maybe lacked endurance. Now is the time for us to cry out to God for help. When we pray in tongues, we activate our spirit and we pray correct prayers. Use the prayer language that God has given you.
PRAY, AND YOU WILL RECEIVE!
Mother Else