DIE TO YOURSELF AND LIVE FOR JESUS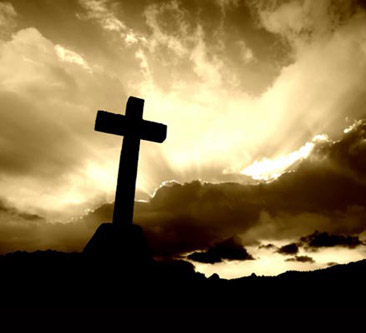 DIE TO YOURSELF AND LIVE FOR JESUS.
Many people are talking about the wrong processes of dying. I asked the Lord what I should write about and I really think that dying and living was the theme. I am totally dependent on the Holy Spirit since this is a difficult theme. We can start with John 12:20-27. The headline in my Bible is: The grain of wheat which dies and bears much fruit. Jesus is the best example of this headline. He stripped Himself of every personal desire. He left the glory in heaven where everything is perfect, everything is beautiful, there is no sickness and no demons. He came down to earth in order to identify Himself with us human beings. He should know how it is to be a human being in the midst of a sinful world. The Bible says that He was tempted in everything, but He was without sin. His life here on earth was not an easy one. I have sometimes been thinking that it wasn't difficult for Him. He was the Son of God and had a totally better background than myself. The fact is that He was tempted and could have sinned, but it was a faultless Lamb Who was slaughtered and sacrificed for our sins. We read in the Old Testament that it was always a faultless animal that was sacrificed to the Lord. God is free of sins and He hates sins. Unclean things cannot come in His presence. When Eve and Adam sinned, they were separated from God, but God didn't leave them. He talked to them, but the perfect relationship was broken.   Jesus left the glory in heaven, had to resist temptations here on earth and finally He had to suffer and die for the entire human race. Jesus carried all our sins and all our sicknesses on the Cross. He won a victory over death and an eternal victory over the devil and He gave eternal life to everyone who would receive Him.   What would have happened if He wouldn't have died? You and I would have no entrance into heaven then. The door would be totally closed. Many came out of the graves the day when Jesus was raised from the dead. Read Matthew 27:52. The saints had been kept during all these years from the time of Eve and Adam. These things are a little difficult, but we have to trust the Bible. Jesus carried our sins and He is saying: "No one comes to the Father except through Me."  He is the Way, the Truth and the Life. Isaiah53:4+5 says that Jesus broke all our curses and carried our pains and sicknesses. Galatians 3:13 says that Jesus redeemed us from the curses for it is written: "Cursed is everyone who hangs on a tree." Colossians 2:15 says that Jesus disarmed principalities and powers. He made a public spectacle of them, triumphing over them. Because of His death, we can proclaim victory over our lives.   If He hadn't died, we couldn't have prayed for the sick. We couldn't have claimed victory over the devil and we couldn't have broken curses in our own life or that in our families.   The greatest weapons we have in fighting the devil is the result of the Cross and His resurrection power. We have the same power.   We can go back to the beginning where I refer to John 12:20-27. How do we interpret the 25th verse? It says: "He who loves his life will lose it, and he who hates his life in this world, will keep it for eternal life." One thing is for sure: It does not mean that you should take your own life. God has created each and every one of us in His image for a purpose. Sick people are taking their lives and the devil is always behind such an act. I understand that the person might be in great trouble and deep sorrow, but still, it is not the will of God. What is supposed to die? It is not our spirit, soul nor body. These are created by the Lord. Our spirit is our new creation, our soul consists of our mind, will, emotions and our subconscious and our body is God's artwork. These things should not die, but our flesh. What is our flesh? That is our sinful nature, our lust and desires, everything that stands against the Spirit. It could be pride and self-righteousness. Others can't forgive. Rebellion and stubbornness are part of the flesh and should die. If the Lord shows you sinful areas in your life and you do not want to repent, you are opposing the will of God. We can sin in our thoughts as well as in our deeds. Romans  12:2 says that we should renew our mind. There might be a war going on in our thoughts. The devil can whisper lies and if we believe them, we can act on them. The Word of God is truth and the more we fill ourselves with His word, the easier it is to die from ourselves and follow Him. Our will should be under God's will.
Our words and attitudes can be without love. If we do not meet another person with love, we are acting according to the flesh and not according to the will of God, the One Who loves everybody. All forms of revenge are fleshly. Romans 12:19 says that the vengeance belong to the Lord. When one has a desire to avenge, one is probably hurt and hasn't forgiven. We are supposed to forgive and the Lord can heal our wounds. The Bible says that we should not allow a bitter root. That will give a bad atmosphere and can lead to sinful words as well as deeds. One who is stingy is most likely only thinking about oneself and is not willing to share with others. Stinginess is not part of the Spirit. One who speaks mostly about me, mine and myself, should start thinking about a process of dying.   I could come up with many examples of a fleshly nature, but I do think that most of us know what comes from the Lord and what comes from the flesh. I really want to write about things that should not die, things that we should use with greater eagerness. I was part of a church that constantly talked about forgetting one's calling, the calling given by God. I know what God has called me to do. I do not dare to forget it or hide the calling. It is in my eyes holy and it is something I really want to thank God for. My life is led by my calling. It is given to me and one should blow new life into this calling. Most of us are equipped with qualities and talents that we are supposed to use. If you think that you are humble when you hide the things God has created you with, you should read the story in Matthew 25:14—30. The Lord wasn't pleased with the one who had hid his talent. He was actually so displeased that He gave it to someone else. We are not supposed to dig down our talents. God gives us gifts of the Spirit. We are usually talking about nine of them. Some people do not dare to admit that God has given them gifts and they hesitate to use them. Others are afraid to make mistakes and others are afraid to create envy. I, myself, am quite bold in using what God has given me. Why? Since I really know that it is given to me and nothing I can boast about. Do not allow the gifts of the Spirit to die, but use them together with the Holy Spirit. Remember to give God the honor.
  I can make things simple by saying:   THANK GOD FOR EVERYTHING THAT COMES FROM HIM AND USE IT TO HONOR HIM. THROW AWAY EVERYTHING THAT DOESN'T COME FROM HIM AND DIE TO YOUR FLESH. IF YOU DO NOT KNOW WHAT IS WHAT, ASK FOR WISDOM. LIVE A CHRISTIAN LIFE IN THE LORD!     Mother Else
During the summer, the writings might come at different dates due to travelling.