BUILD THE KINDOM OF GOD HERE ON EARTH -PART 3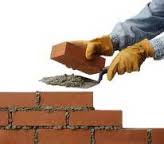 BUILD THE KINGDOM OF GOD HERE ON EARTH!
Part 3
I closed last chapter by suggesting that you make a solid foundation. It should be built on the Word of God and the teachings of the apostles and the prophets. We know that if the foundation isn't solid and dense, the entire house can fall together. It seems like some individuals as well as churches can be successful in spite of the fact that the façade is hiding both lies and sins. Lying is also sinful. The Bible says that you shouldn't lie. Some people say that they shouldn't talk to anybody about their own sins or the sins of their church. They shouldn't slander or come with false accusations, but the Bible says that we should confess our sins. (1.John 1:9) We cannot find place in the Bible where it is said that one shouldn't confess our sins. I know of cases where mistakes and sins are quite open, but pastors and leaders think they will disappear if you keep quiet. I can tell you that the devil is quite good in making speculations in an empty room.
Confess sins and be open!
Jesus is the Savior of the entire world and He has made it possible for everyone to receive Him as atonement for their sins. If a Christian doesn't confess sins, it will make cracks in the foundation. This crack can be used by the devil and it can increase. I do not know how long God will tolerate these kinds of things since I know that He doesn't regret His gifts and callings.(Rom.11:29) Some Christian leaders are using lies to promote themselves or making them look better in other peoples' eyes. Some are lying thinking that they help God. This is a lie creating another lie. Some Christians talk about white lies and black lies.
All lies are black.
Evangelists are often accused of exaggeration. Why do they do this? They want people to admire them for for having big crowds or for performing miracles. They are feeding their own flesh then and that is sinful.
God has given me the gift of discernment. This gift causes me to see the things hidden behind the façade. That is not easy for me and it isn't always easy for others either. God must really give me wisdom and tell me what I should do with what I see. I am not always told to open my mouth and reveal things right away. I am praying to God that He would give this gift to many people since it is so necessary in these last days when everything is shaken.
I have several times written that it is God who should build His kingdom. So much is built on people today. A pastor or a leader might ask you to take a position and you are flattered and say yes. My Bible says that we are called in the womb of our mother.( Is.43) God had a plan for us before we were born. When you are asked to take a position, be sure to ask God if this is part of His plans for you. Many pastors ask their sons to continue when they retire. Are the sons called by God? If that is the case, it's ok. If not, the pastor must be willing to let go and trust God to take care of "His" church. Some pastors want to keep the control.
A pastor is not supposed to control, but be a shepherd, loving his children.
Some talk about a python snake in the church. He strangles you slowly, but surely. Quite a few pastors and leaders strangle the callings and the gifts of the members instead of promoting them. A python snake or controlling spirits can cause these things to happen. Controlling spirits can also be witchcraft. Are you in a group or church where you get freedom to function or do you feel suppressed? If you are not free, you might get frustrated and finally bitter. My advice is: Change territory. Go to another group or another church.
I recently heard about a pastor getting a heart attack. He himself thought that it was partly caused by mean things that people said about him and he had taken it very seriously. When he was in the hospital, his wife came and she said: "Didn't God call you into ministry? The answer was yes. Didn't God talk to you? The answer was yes. Why do you bother about what people say then?" We really can't afford to harbor rejection or fear of men in these days. We need the fear of God. If we all the time seek the acceptance of men, we might not please God. What pleases God? Our faith.(Heb.11:6) We are saved by grace so our deeds cannot please Him either. We must have the right image of God if we are going to fear Him. If we think that He is after us in order to punish us, we fear God in a totally wrong way.
God is good and only good.
When one is building something, it is always a plus to know the architect. When something is going to be built in the kingdom of God, He should be the architect. If He isn't, we might build a work of men and that will often become bad work.
Do you read visions for different churches? It might be interesting. Where do they have their focus? What is important? Many churches can offer a lot of activities. Many wonder how they can get people to be interested and come. Do you believe that Jesus had an advertising campaign and big posters writing that He was in the area? No, I think He was Himself and did what the Father told Him to do. That was enough. People came in masses. I can almost hear The Holy Spirit say sometimes: "Do they want Me to be part of this also?" I recently heard a pastor talk about The Holy Spirit. The pastor talked about Him, but was not caught by Him and people started sleeping and others wanted to go. One needs to be with The Holy Spirit in order to talk about Him. I am not judging the pastor, but I felt sorry for him.
The kingdom of God is not supposed to be built on superstars. I wrote about this some time back. God's kingdom is built on all those loving the Lord and all those who are willing to lay down their own buildings in order to build His. I can see that some of the traditional walls are torn down and God is setting people together across all the old borders. He is sending people out on the streets in order to meet people where they are. Some are praying for the sick and testifying about Jesus. Others serve food and give tracts, but they all have the same purpose and that is to bring Jesus out to a dying world. I recently heard that six people were saved on the street in a small place in Norway. They will be taken care of. It is very important that newborn babies will get mothers and fathers. They need to be fed and taken care of, both to spirit, soul and body. If you bring new ones to the church, there must be a certain tolerance for people who look and act differently. Sanctification is a process.
When one is building a house, it is very important to have the right material, but also to think of the people who are going to live there. A nursery looks different than a church. They are both going to harbor people, but in different ages and for different purposes. It is majestic to walk into a cathedral, but we are today building churches more practically and cheaper. They gathered in the homes in the first church. I believe that the homes will be more important in the future. The family is the first church. Do you look upon your home as a church? My living room is not very big so I cannot have a lot of people there, but we can still be quite a few to pray. Ask the Lord how you can use your home? I know how I want to use mine.
In order to build the kingdom of God, The Holy Spirit needs full freedom. If you mix the Holy Spirit with fleshly material, it will not work well.
LAY DOWN YOUR OWN AND ALLOW THE HOLY SPIRIT TO BUILD!
Mother Else