ANNUAL BALANCE OF ACCOUNTS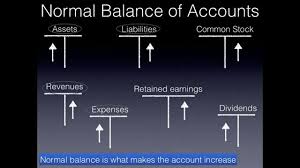 ANNUAL BALANCE OF ACCOUNTS.
You might ask yourself what accounting has to do with God, but you should know by now that I use examples from real life and compare that with our spiritual walk with God. Annual balance of accounts is held at the end of each year or at the very beginning of the new year. One goes through transactions and documents. One is checking if time limits are kept and if things are done correctly. Are laws and regulations been followed? Maybe some mistakes can be detected. Many firms are having stocktaking and maybe they discover that something is missing. Many firms are also thinking about other aspects than money and goods. Do they have the right number of employees? Are they taken care of? Are the employed doing their job? Did the firm have the right strategy for their work or could the work have been managed in another way? I could write a lot about this, but it really isn't my main purpose.
We are now entering the last day of the year and I think that this is a good time to take a retrospective glance. I did that every New Year when I was young, but not so often any more. I seriously believe that God wants me to look back. There are different reasons for that. What good have I experienced during the last year? When could I see the finger of God? What have been difficult? When did I get an answer to my prayers? What could I have done in another way? What kind of changes do I want during 2017? Have I followed the rules and regulations? Have I kept the time limits? Have my life given fruits during 2016? Maybe I have some dead branches? I can understand if you can't relate to all my questions, but take those you can. Ask The Holy Spirit to guide you through your personal retrospective glance.
What did you do in the beginning of the year? Did you make some plans for yourself and your family? Did you make some plans for your Christian life? Maybe you were part of making plans for your church or your prayer-group? I started to take the calendar and pray for every day. I prayed that each day should be exactly like God wanted it to be. I unfortunately have to say that this didn't last very long. It wasn't difficult, but it came to nothing. I was reminded of this when I sit here writing. I am sure that you also have things that started well, but ended up to nothing. It might not come in the category of sin, but it could have been a great blessing if it had continued.
Others are promising themselves to stop smoking, to start a diet, start exercising etc. A lot of these things are good, but only a few are able to stick to it through the entire year. Why didn't it last? What happened? We might have good intensions in the beginning of the year when it comes to our spiritual walk as well. You might say on New Year's Eve that you really want to spend time with the Lord in the year to come. You really mean it when you say it, but problems arise, lots of work, too many activities in church and the time you spend with the Lord lessens. Do you know that the Lord could have helped you with many of the problems you had during 2016 if you had spent more time with Him. The Lord said to me in the beginning of the year: "Come closer, spend more time with Me." I have done so more than before, but not as much as I think He wants to spend with me. He is our Bridegroom and He wants to spend time with His Bride. He is not calling us to come closer as a duty or to become religious, but being together is a joy. Have you ever been in love? You can't get enough of the person you are in love with then. Our relationship with the Lord should be like that. I do not quite understand that He is our Bridegroom. Let us fall in love with Jesus during 2017.
I asked if we had kept the rules and regulations for the balance of accounts. We should keep the laws and regulations of our firm, city and our country, but even more important; We should follow the Book above all other books, the Bible. We do not need to follow all the regulations of the Old Testament, but the New Testament explains to us how we should live and Whom we should follow. They didn't have Jesus living on the inside in the Old Covenant, but we who have received Jesus do. We do not need to live the Christian life in our own strength. We are having His power on the inside. What a difference! Many of us have done things in our own strength last year and we can testify how hard that has been. We must remember that His yoke is easy and beneficial. The Letter to the Romans 8:1 says that there is no condemnation for those in Christ, those walking in the Spirit and not in the flesh. How much have we walked in the flesh during 2016? We can be Christians and act from our flesh. We are drawing from the wrong source then. That source is egoistic. I hope you see that I include myself in my questions. We read in Romans 8:6 that to be carnally minded is death, but to be spiritually minded is life and peace. You do not need to feel condemned, but if you have sinned, confess them and He has promised to forgive you. (1.John.1:9)
I am going through The New Testament and I see a lot of words concerning our walk with Christ. In Matthew 5 it says that we are blessed if we hunger and thirst for righteousness, if we create peace, let your light shine before men; that they may see your good works. It's interesting since it says in the next chapter that we should not do good deeds in order to be seen. In chapter five and six it says that we should love our enemies and forgive them their sins. If we refuse to do so, our sins will not be forgiven by our Father. That is serious. The good thing is that we can forgive again and again until all that is within us have forgiven and we are healed, including our emotions. Can you think of anyone you haven't forgiven during 2016? Ask The Holy Spirit to help you to remember and to forgive.
We read in Matthew 7:12 that whatever you want men to do to you, do also to them. This is a good way of living. Did I live like that during 2016 or do I want to live by this Scripture during 2017? I do not necessarily give another person the same gifts that I want since the needs and desires are quite different.
The gospel of Matthew ends with a commission and Mark ends by describing which sign that should follow the believers. Matthew says that we should make disciples of all the nations. One doesn't need to travel to Africa to make disciples. Most of the people are right outside your own door. How many demons have you been driving out or how many have you laid hands on for healing during 2016? If you feel that you have not done what you should have, do not dig a ditch of condemnation, but confess your sins and rise. 2017 can be a new year and you can decide to bear eternal fruits.
CLOSE THE DOORS TO THE NEGATIVE DEEDS OF 2016 AND START 2017 WITH WHITE SHEETS!
BLESSED NEW YEAR!
Mother Else