WHAT KIND OF EXPECTATIONS DO YOU HAVE?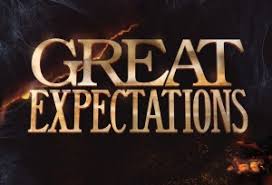 WHAT KIND OF EXPECTATIONS DO YOU HAVE?
In many countries we are now entering a time of advent. It is a time of preparation for Christmas, a time of expectations. I will also mention some expectations in general. I believe that we often get what we expect. That goes for both the negative and the positive. Expectations are somehow connected with faith. Sometimes we make a mistake and we get very surprised and happy about what we get and other times we get very disappointed. You might say: " I really didn't think it should be like this or this was very surprising.  No, you thought wrongly or actually: You did not believe at all. Faith is a full conviction according to the Bible.
Many are thinking about the time of advent with enthusiasm. Others with fear and hesitation. Those of us living in the North experience this month as very dark and gloomy. Further north they do not have any sun at all. Those of us living in countries with strong Christmas traditions, experience a lot of lights and candles during this time of the year. In Sweden where I live we can see Christmas decorations with bright lights outside houses and on balconies. We can see different candle-holders with candles through the windows and there are decorations everywhere. Some people are changing curtains and the color red is seen everywhere. There is a darkness outside, but inside there are more lights and candles than ever. What are people waiting for? Some places they are waiting for Santa Claus. I have never understood what he has to do with Christmas. Children think about him as a kind person coming with gifts. Many people are looking forward to the gifts that are opened on Christmas Eve or put in a Christmas stocking on the first Day of Christmas. The month of December is a month where one is running around buying gifts that are more or less expensive. Some people think this is a lot of fun while others really can't afford to buy gifts, but feel they have to. Many come under stress. I am sending Christmas greetings to a lot of people. Some of them I keep in contact with only during Christmas time. Both gifts, greetings, candles, decorations and good food represent something positive, but does Jesus disappear in all of this? Â Are these the things we think about when we think about Christmas? Why do we celebrate Christmas? We are celebrating Christmas to remember that Jesus was born as a baby. God chose virgin Mary to get pregnant by The Holy Spirit and to carry Jesus in her womb. Jesus came to this earth to save us. He has come and today He is sitting at the right side of His Father in heaven and He is coming back for His bride. We are celebrating Christmas to remember something that happened for over 2000 years ago. I am also looking forward to gifts, good food and being with family and friends, but it is first and foremost a time of thanksgiving. One is thankful to God sending His only begotten Son in a human form to this earth. Then I am thankful to Jesus Who was willing to leave the glory in heaven and come to this earth with all its problems. Thank You Jesus!
Have you planned to give any birthday gift to Jesus? Yes, He does have a birthday. What kind of expectations do we have for Christmas? What kind of expectations does a hobo have or a drug-user? What kind of expectations do the beggars have or children of alcoholics? Quite a few of these want to get through Christmas as quickly as possible. I am glad that there are both Christian and non-Christian organizations arranging dinners and parties for those who are suffering during Christmas. I still think that there are many thinking about the things they lack more than at other times of the year. What are they lacking? Family and intimacy to another person. Maybe they have experienced divorce or conflicts in the family. Just think if we could make this Christmas to a time of forgiveness and reconciliation. Maybe an encouraging word or a homemade parcel means more than expensive gifts that we have no use of.
Christianity is not allowed in quite a few countries, but many countries allows "evangelization" during Christmas time. One might have to hide the evangelization in a parcel. Both Christmas concerts and parties with colleagues are quite popular during the month of December here in Scandinavia. Christmas concerts might remind us of the content of Christmas, but these dinners are often ending up with too much alcohol and many are doing things they later regret.
 What are we Christians doing about Christmas? We might have a crib with Jesus as a baby in it and we might read the Christmas story from Luke 2. Some love to sing Christmas carols, but are we together with Him sitting on the right side of the Father, the One preparing to get His bride for the wedding? Jesus wants to enter the spirit of as many as possible. Jesus could be the best Christmas gift ever. If He becomes your Lord and Savior, you would have peace on the inside and it could be peace on the outside.
I want to write about expectations in general. I want to ask you: Do you expect something positive or negative? When you get up in the morning, do you think that this will be a nice and fine day or do you think about all the things that might go wrong? You can turn the negative trend by starting the day thanking the Lord. "Thank You Lord for being with me today. You say that only goodness and mercy shall follow me today and You will prepare a table before me in the presence of my enemies. Thank You for protecting me against anything evil." I could have continued to write all the wonderful promises He has given us.
Some people think that a demon is jumping on them when they deliver others. When we cover ourselves with the blood of Jesus and keep the armor of God, no demon can enter us. We can have openings for the devil like living a life without forgiving and in deliberate sin. We can close both these doors. A woman recently asked me if she could go into warfare if she had problems, quite big problems I her life. I answered both yes and no to that question. We are not supposed to war in our own power, but use the weapons we have received like the blood of Jesus, His name, praise and worship, the Word and the armor of God. I do not believe that Jesus is sending sick and worn out people into warfare and there are times when you should seek the Lord for healing and peace. When that is said, I can testify about times when I have come back from the battle field refreshed. I have been in a flow of The Holy Spirit and fought in His power.
Do we expect little or big? I believe that depends on the picture we have of God. We are often limiting Him. God is mighty and He says that nothing is impossible for Him. He has created heaven and earth, you and me. We have a big God. Let us trust Him. He wants to have a relationship to us based on trust and dependency. He wants to be our Daddy. Let us prepare the Christmas together with Him. Stop the stress!
LET US ENTER THE TIME OF ADVENT WITH EXPECTATIONS TO GOD, JESUS AND THE HOLY SPIRIT!
Mother Else