WHAT DO WE DO WHILE WE ARE WAITING?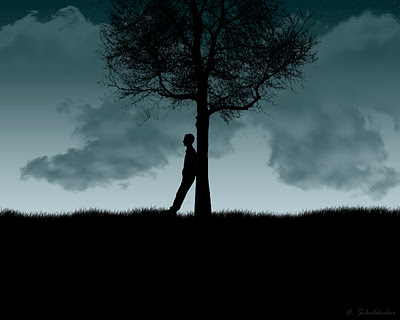 It was my youngest daughter who gave me the idea for the title of this sermon. She had recently been waiting for some friends at a restaurant for some time. She had been wondering what she should do and decided to buy a flower for one of her friends. She came from a country far off. The flower was received with great appreciation. What other alternatives did she have? She could have become irritated and thinking that she wasted her time. She could have accused her friends and she could have been sour and in a bad mood. Her friends had a good reason for being late, but we are not always so forgiving no matter how good the reason is. She might have had a chance to talk to someone or testify if it had been another time. The Holy Spirit might have asked her to bless the restaurant or spend the time praying. The worst thing she could do would be to leave the place.
How do we react when a plane or a train is late? I do not have a lot of patience so I write this sermon to myself as much as to you. I might become restless or irritated. At whom? Yes, that is the big question. I find this situation difficult since I cannot direct my irritation at anybody in particular. What alternatives do I have? I can thank the Lord for the fact that I am safe and that He takes care of me. I could look for something to read or someone to testify to. I should seek the Lord and ask Him how I could use this given time in a constructive way. We might even be so human as to sleep unless we must guard the luggage. I wouldn't say no to a pleasant meal either.
It is possible to turn something negative to something positive.
I have recently written that many will give birth to old dreams and visions this year. This year is a year of break-through. What do we do while we are waiting? We might be both passive and active during the time of waiting. We must ask the Lord what we should do and what we should turn over to Him to do. One thing we always can do is to pray. Sometimes we have to remove the hindrances created by the devil and other times we should thank Him that the answers of our prayers are on their way. The more we are thanking and praising Him, the sooner we will see the answer. Faith is to see the thing that isn't as it is.
Some births have to be prepared for practically. You might not have the necessary money needed and you must ask the Lord to give you the right thoughts and ideas to get the needed resources. There might be those needing to move to another place and that is a big step to take. Maybe you need to contact other people to participate in God's visions. Maybe you have to convince them that God has spoken and that He is ready to do something new. These are only a few suggestions of what to do. God can give you others during the time of waiting.
We have recently celebrated Pentecost. I was reading about Jesus giving His disciples a promise to receive the Holy Spirit. He said to His disciples that they should not leave Jerusalem, but wait. He said that they should get power when the Holy Spirit would come upon them. (Acts 1:8) Isaiah 40:31 is saying: "But those who wait on the Lord shall renew their strength; they shall mount up with wings like eagles, they shall run and not be weary, they shall walk and not faint."
I wrote about giving birth to an Isaac and not to an Ishmael about a month ago. Abraham and Sara didn't have time to wait for the promised son and started "helping" God.
What should we wait for? His power. When we are exhausted, I think that we are involved in wrong things or working in our own power. The Holy Spirit is often compared to a wind. It gives downwind and not headwind. The Holy Spirit is lifting us to a higher level and we receive new power. When we come higher, the problems become smaller and one sees solutions that we couldn't see when we were exhausted.
The disciples were obedient and they were waiting in one accord. They were 120 waiting for ten days. This time the Holy Spirit came as a storm wind that filled the entire house where they were. These things can happen even today. I just heard about such an incident yesterday. When the Holy Spirit came, it was like tongues of fire over everyone and they started speaking in new tongues. People thought they were drunk, but were filled with the Holy Spirit. Signs and wonder will often happen where the Holy Spirit is and 3000 became born again on the day of Pentecost. The devil doesn't stand being in the presence of the Holy Spirit and he is angry and might want the attention. Do not allow him to get it. I returned yesterday from a conference with a strong presence of the Holy Spirit and many spirits started manifesting themselves. One woman fell down where I sat, shaking and screaming. My friend and I entered the war and she was delivered and was prayed for and received the Holy Spirit. She started praying in new tongues. It was great.
We have a saying that goes like this: Those who are waiting for something good, are not waiting in vain. It was life-changing and absolutely necessary both in this particular case and on the day of Pentecost. The Holy Spirit is always ready to give us what we need and He is always our Helper.
Have anybody prophesied over you? What do you do when it takes a long time before the prophecies are fulfilled?  Do you think that the prophet is false? Do you get bitter and angry at God? There are false prophets, but we often forget that it may take years from the time we get a prophecy till the time it comes to pass. Why? There might be many reasons, but one might be that we need the time for preparation. We sometimes need to take a certain education. If you are supposed to move to another country, it would be very smart to learn the language spoken there. Some of the things that have been prophesied over me have come to pass, but many prophecies are yet to be fulfilled. Those that I consider true, I pray over and ask God to push them true in His time. God's time is not ours and many mistakes have been made because of the miscalculation of time.
What do we do when we wait for an answer to our prayers? Many of us are praying for healing and we want an answer right away. We might forget that Jesus bore our sicknesses 2013 years back and only the devil can destroy us and hinder the prayers to be answered. It is finished on the Cross and still we might be sick. This is a paradox that is difficult to understand. We can easily become discouraged in the time of waiting. Some people quote Bible verses and proclaim the truth and it might be right to do so, but we must be careful. We must never think that we get healed because of our cleverness, but only because of God's power and grace. We might increase our own faith by quoting the truth and without faith, we cannot please God.(Heb.11:6) Others are resting in faith and praise God for His faithfulness. Some people travel to conference after conference. They might be desperate, but it could also be a way of saying: "I do not give up before I have my healing."
Maybe you pray for your unsaved family members. Years are passing by and nothing seems to happen. Do you get angry at God or the ones you pray for? Some people stop praying. Please don't do that. I have heard so many testimonies from people who prayed for years and the person finally capitulated and got wonderfully saved.
The devil will often tempt us to give up just before the answer is a reality.
NEVER GIVE UP! BUILD YOUR FAITH ON THE WORD OF GOD AND TRUST THE LORD!
Mother Else