WHAT AM I SUPPOSED TO DO IN THIS NEWLY STARTED YEAR?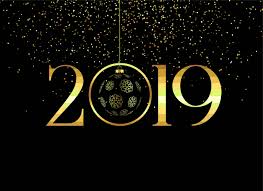 WHAT AM I SUPPOSED TO DO IN THIS NEWLY STARTED YEAR?
Some of you will think that this is a stupid question. "I have a family and a job. I am also a member of a small church that needs voluntary work from every member. You should rather ask me what I shouldn't do."
I do understand that there are certain every-day duties that all of us have to do, but many are living like a hamster, going around and around on the same wheel and their lives consist of good and bad routines. Who started the wheel and who is running the wheel today? I presume that you understand the symbolism. Many are coming to me with symptoms of being burnt out. That is not God's will for you and you must make other priorities in life.
I will quote a word from John 5 and verse 19: Then Jesus answered and said to them, "Most assuredly, I say to you, the Son can do nothing of Himself, but what He sees the Father do; for whatever He does, the Son also does in like manner. For the Father loves the Son, and shows Him all things that He Himself does; and He will show Him greater works than these, that you may marvel. For the Father judges no one, but has committed all judgment to the Son, that all should honor the Son just as they honor the Father. He who does not honor the Son does not honor the Father who sent Him."
We can easily see here that Jesus didn't do anything on His own. He lived very close to His Father. We read several times that Jesus went aside to be with His Father. Even when Jesus was hanging on the cross in agony and pain, He cried out to His Father. I believe that most of my readers are Christians and that means that Christ is living in you and that we are followers of Him. That means that we should do the same as Jesus. When Jesus couldn't do anything without the Father, we should not do anything without God, Jesus and The Holy Spirit. I can almost hear that some of you get irritated now. You might say: "I will not ask God about going to the store or if I should go to work and what I should eat." No, I do not believe that you should lie in bed waiting for God to tell you to get up in the morning. God has created us with a brain and He has created us to function, but how do you start the day? Do you take time to be with the Lord in the Word and by praying? You said that you didn't want to ask the Lord if you should eat. No, that is not necessary, but there are times when we need divine advice about what to eat. I do know that many people make a decision to change their eating habits around New Year. It is normal for children and young people to go to school and it is normal for adults to work, but are you seeking the Lord for what kind of education and what kind of job you should have? How conscious are you about the fact that Jesus lives in you and He is with you during your daily activities?
Every day might consist of certain daily routines, but every day can be unique. Some people think unfortunately that it can be boring to be a Christian, but I do not know about anything that can be more exiting. I have lately seen that the Lord has come with many surprises. I never ask for permission to come to certain churches, but The Lord has opened new doors and I am only observing God's hand.
There have been times when the Lord has asked me to go to the store and maybe I meet a person I should talk to or pray for. An Appointment was recently cancelled, and it turned out that it was important that I was available at home. One of my daughters can see a person with pain on the street and she might be led to pray for them. She has experienced that many get healed. One doesn't need to pray for hours in order to be at the right place at the right time. One only needs to be with the Lord on a natural relationship. The spirit of the Lord lives in you and that means that He always can talk to you. My other daughter has a couple of times been led to go another way to avoid dangerous situations. She didn't know, but the Lord protected her.
We read in the letter to the Ephesians, the second chapter that we are saved by grace, not of ourselves; it is the gift of God. "We are His workmanship, created in Christ Jesus for good works, which God prepared beforehand that we should walk in them." Are you busy doing things that make you worn out? If the answer is yes, I recommend that you ask the Lord if this is a prepared good deed created by Him? We read in Matthew 11:30 that His yoke is easy and His burden is light. The Lord says in Matthew 11:28 that we should come to Him if we are heavy laden and He will give us rest.
Many in the Body of Christ are worn out because they have been under a religious yoke and they have thought that they must do a lot of things that God never asked them to do. We forget that God is a good Father with lots of love and He wants the best for us. I love to be active even if I am getting older, but the Lord is helping more and more to take a pause, rest and to take care of both spirit, soul and body.
Say yes to whatever the Lord asks you to do, but no to people if it doesn't sanction in your spirit.
BE SENSITIVE TO THE SPIRIT DURING 2019!
Mother Else