WELCOME TO A NEW YEAR WITH JESUS IN THE CENTRE!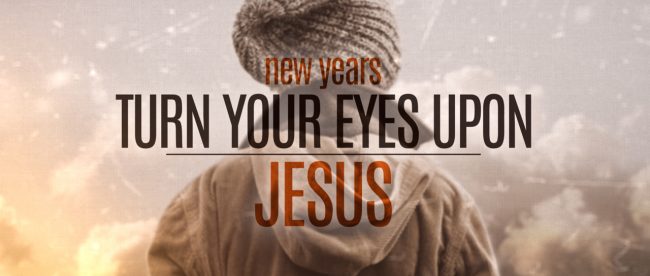 WELCOME TO A NEW YEAR WITH JESUS IN THE CENTRE!
You might during the next days be reading prophesies describing the year to come. Some of them will describe the plans of God for 2019 and others will write about disaster and terrible happenings. You will also be reading about fantastic supernatural happenings that will be part of some Christian's life. It is always exiting to start the new year by reading this kind of reading. I also read this kind of prophesies given by well-known prophets. I will come with a little warning. The Bible says that all prophesies should be tested on the Word of God. Have these prophets been right in the past? It is not wrong to have some information about the prophet or prophetess. In other words: Is he or she trust-worthy?
I know that the Lord has given me a prophetic gift, but He doesn't tell me in detail about the happenings through the year. I am used differently and more for individuals. I have been writing many Christmas cards and I have encouraged people to look upon 2019 as a Jesus-year. Do I believe that everything will be great? No, but I can choose where I will have my focus. When I look back at the year that has passed, I see that I many times made wrong priorities. I might have focused too much on the negative or on things that didn't bear everlasting fruits. I have also sinned during 2018.
I want my life to bring ever-lasting fruits.
How do we start our day? Some people throw themselves into the routines of daily stress: children, breakfast and preparations for pre-schools, schools and work. They have hardly opened their eyes before they get going. Mister stress is saying: God morning. Benny Hinn once wrote a book called: Good morning, Holy Spirit. We really need The Holy Spirit as our helper through the entire day and we must be aware of the fact that Jesus is in us and we in Him. When we call ourselves Christians, we want to follow Christ living in us. I always say Jesus when I wake up in the morning, but often as a routine without thinking about the real meaning and content of that name.
Start the day with Jesus!
Since I am retired, I can more freely choose my activities and how I use my time, much more than those at work, but I do believe that we all should stop and focus on Jesus. 1.Thess.5:17 says that we should pray without ceasing. I do not quite understand how we can manage that. I guess we at all times should be open for the Lord and maybe we should pray much more in tongues. We can silently pray in tongues at any time and at any place. We are charging our batteries then.
Those of you reading my web-site, can see that I often mention Mark 16. It mentions the signs that should follow the believer. I meet quite a few saying that they do not dare to deliver anybody from demons. Others say that Christians cannot have demons. No, they cannot have demons in their perfect spirit, but in their soul and body. When and where should we practice this? I think everywhere. I do not believe that we have to stop every person we meet on the street, but to those The Holy Spirit lead us to. Do you have some suffering colleagues? Ask if you can pray for them. A few people get over-active, but most of us are afraid of being rejected. We hesitate to ask then and allow fear to rule our doings. We read in Matthew 8 that Jesus delivered people with a word and healed all those who were sick. Some people are called to have their ministry on the streets, but we can all be a light wherever we are and whenever The Holy Spirit leads us.
       We are Christians wherever we are and time should not hinder us.
During next year we will have to make a lot of decisions. I always ask the Lord and The Holy Spirit for help and guidance. "I have also tried that, but I do not get any answer," you might say. "I do no hear His voice." I have only heard an audible voice once in my life. Most of the time He talks through His word, by giving me pictures or thoughts or He talks quietly. First you have to ask. Then you have to quiet down in order to listen and receive an answer.
Jesus is for you. We read in Rom.8:35 that nothing can separate us from the love of Christ. Neither tribulation, distress, persecution, famine, nakedness, peril or sword can separate us from His love. None of my problems can come before His love. Fantastic. He loves me in spite of everything else. Do I allow my problems to stop me from loving Him more than anything? Some times we accuse God for our problems. We really blame the wrong person then.
When we bake and cook, the result is dependent on using the right ingredients. If we want a successful year, it has to be filled with the right ingredients. The Bible is talking about faith, hope and love and love is the greatest. The letter of James says that faith without deeds is a dead faith. It is also written that the truth is making us free. Lies are binding. Let us have an active faith, a hope, lots of love and let us fill ourselves with truth during 2019.
BLESSED NEW YEAR!
Mother Else