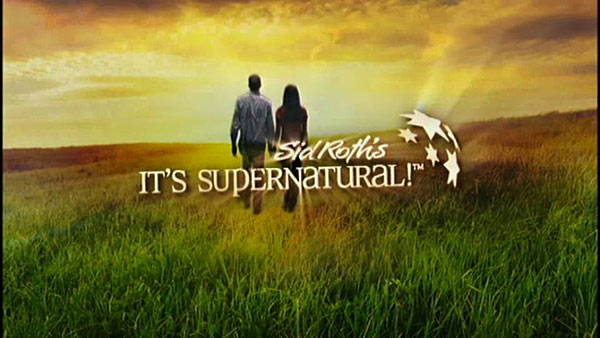 THE SUPERNATURAL
Part 2
I will continue to come with thoughts about this theme. I have been readings books about other religions and occult practices and these authors describe New Age, other religions, mindfulness and different meditations in detail. I think it is interesting to read these books, but I lack their knowledge. These are Christian books meant to inform us. I can only write a little about these things, but I hope enough to warn you.
Last time I mentioned yoga. This time I will mention mindfulness. That is today used both in psychiatry and in many other institutions. I do know that Christians also use this in their treatment. The purpose is to help people with stress and other psychiatric problems. It can be used together with other treatments. Whoever writes about mindfulness says that is comes from Buddhism. Their meaning is to find the Buddha nature in us. One way of becoming calmer, is to empty the brain for thoughts. Once you get a thought, you should let it go. Mindfulness is often practiced together with yoga. The uttermost purpose is to get full control over one's body, mind and emotions and enter into such a deep meditation that one gets connected with other spirits. Lots of books are written about these things and I recommend you to read more about them if you are recommended to participate in mindfulness or yoga. Many people want to belittle the religious part of these things, but how can you eat the fruit without being affected by the root? If I eat fruits from a tree, I cannot say that the fruits come independent of the tree.
As a Christian you have the Holy Spirit on the inside as well as on the outside as your Helper. Ask the Holy Spirit for advice and never participate in anything without an inner peace.
New Age is teaching us that we are gods. We should be seeking the immortal spirit within us. One might speak about God, Jesus and Christ, but it isn't the same Jesus we talk about. Jesus is a disciple of Christ and he sacrificed for Christ. Jesus is now living in a 600 years old Syrian body in Palestine. In New Age you can experience both signs and wonders, gifts of tongues and prophesies can come through spiritualistic media. One will often see that the healings do not last very long. The fact is that it is done as an imitation of the real thing.
The devil can copy everything but not the unconditional love of God.
Am I supposed to watch magicians? Most of them have trained their fingers and gotten very skillful. If they would do the things very slowly, you might discover how they fool you. If they fall into this category, I feel you can enjoy it as amusement. I have watched people getting information from another source and it has no natural explanation. In these cases I would be careful since the information is demonic.
Why is the supernatural getting so much attention both inside and outside of the church walls?
All people are created by God and He wants to get reunited with His created. I believe that human beings have a religious longing within them. The sad part is that so many do not know that they could have been reunited with their Creator through His Son, Jesus Christ. They are looking everywhere else. Most people would say that they believe in a higher power, something bigger than themselves. Many are looking for the meaning of life. Others are looking for relief from physical or psychological pain. They do not feel they get enough help through medical doctors and traditional treatments.
Have we as Christians failed?
When Jesus was here on earth, Matthew 8:16 is saying that He drove out demons of the possessed ones and He healed all the sick coming to Him. We have gotten the same commission according to Mark 16. We are also supposed to cast out demons and heal the sick. The Word says that when we lay hands on the sick, they will get healed. The power of God was so strong in the apostles that the shadow of Peter was enough. When He passed the sick, they got healed.(Acts 5:15) I have also prayed for sick people and some have gotten healed, but far from everybody. Many churches do not pray for the sick at all. Some say that that time is over. It was just in the time of the apostles. Others pray without really seeing and believing the promises of the Word. The Bible says that we must pray in faith, faith in God and in the Word. If people would be healed when we lay hands on them, people would come to us in multitudes. Many secular people run away from us Christians today. Healings and signs and wonders must not become a thing in itself. We can't heal anybody. It is the work of the Lord. Our goal must be to lead people to Jesus. Healings are just a part of who He is and what He is doing.
The supernatural should become natural.
Even Christian programs can use music and pictures that give a mystic feeling. I am especially thinking of programs that portray God's supernatural power. Jesus lived in a very simple way and He talked to people in a very natural way. He talked to them about their interests. He cast out demons with one word since He knew the power living inside of Him. The same power is living in us who believe. I have said this before, but if we really understood and believed that, why do we not use it? I mentioned the gifts of the Spirit last time. Do we use what God has given us? I will especially mention the gift of prophesy. It can become a great blessing, but also the opposite. If you are prophesied over by another sister or brother in Christ, try it. We are not supposed to live by prophecies. They are supposed to confirm something God already has spoken about or clarify or encourage. We have unfortunately heard stories where one has said that God said that he or she should marry the other person. The other person is already married. This is obviously a wrong prophecy. Others are so afraid of making mistakes, that they hide the gift God has given them.
In Deuteronomy 28 we read about blessings and curses. It is clearly written about what leads to the one and to the other. Blessings belong to the kingdom of God and curses to the kingdom of the devil. If somebody tells us that something very bad is going to happen to us, it is a curse. I am not talking about those times when the Lord wants to warn us in order to save us. The invisible world around us consists of two kingdoms, the good and the bad. As children of God we belong to the kingdom of light. We are never alone. The Lord has promised to be with us every day. He has sent the Holy Spirit to help us and angels to protect us and minister to us. He also has war angels fighting for us. When I enter into spiritual warfare, I always use the name of Jesus, the Word, the Spirit and angels. Some Christians do not want to have anything to do with the devil. Others think so much about him that they see him everywhere. As Christians we must first and foremost be involved with Jesus and what He has done, is doing and will do. I would still call it stupidity to be ignorant about the strategy of the enemy. We must know how he thinks in order to win over him in our daily lives. If we are ignorant, we can easily become victims.
THE MOST SUPERNATURAL THAT CAN EVER HAPPEN TO US, IS TO BE BORN AGAIN AND BECOME A CHILD OF GOD THROUGH JESUS CHRIST. IT CANNOT BE EXPLAINED, BUT IT IS WONDERFUL!
Mother Else