HOW DO WE USE THE GIFTS OF THE SPIRIT? PART 2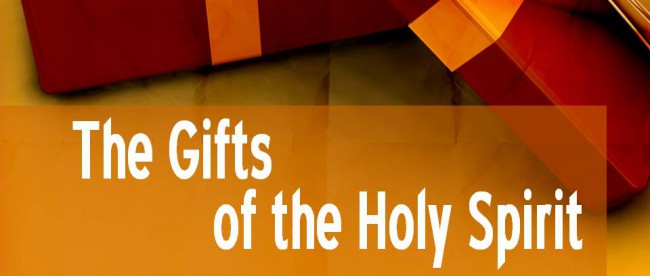 HOW DO WE USE THE GIFTS OF THE SPIRIT?
Part 2
When I have talked to others about the gifts of the Spirit, I have heard how they can be misused and wrongly interpreted. That should not lead us into a fear of using the gifts. The Bible encourages us to use what we have received and not to hide them in a grave to die. When we receive a gift or a new thing, we will often find a prescription for how to use it. I have not found such a prescription in the Bible, but I will point at some biblical principles and ask the Holy Spirit to help me to give you some directions.
I will start with 1. Corinthians 13:1-3. "Though I speak with the tongues of men and of angels, but have not love, I have become sounding brass or a clanging cymbal. And though I have the gift of prophesy and understand all mysteries and all knowledge, and though I have all faith, so that I could remove mountains, but have not love, I am nothing." I do believe that love is the most important thing in using the gifts as well as in any relationship with God and people. If we do or say anything without love, it sounds terrible even if it might be true and correct. I usually say that it is said or done in another spirit. The Bible says that Jesus had mercy and compassion. He loved the Father and was obedient to Him even if He had to give His life and go through the worst pain ever. It was His love for mankind that drove Jesus when He sacrificed His life for us. It was His love and compassion driving Him to heal and deliver every person who was oppressed by the devil while He was here on earth. Jesus is our example to follow.
Many people have been suppressed and developed a wrong idea about themselves. They feel inferior. God might have given such a person a gift of the Spirit and others have started to admire that person for the sake of the gift. I will come with a little warning then. The gifts should never be used to cover up an unsolved problem. You must be willing to seek God and maybe people and get to the root of the problem and be healed and delivered. A wrong self-image must be dealt with and God can perform miracles. Any kind of problem can lead to a wrong use of the gifts. Envy and jealousy might cause us to give a person a message that belittle the person. You might think that it is God, but you are deceived either by your own thoughts or the devil. Search your motives!
I will tell you a little about my own experiences right after I was baptized in the Spirit. I received a couple of words in tongues, but I knew that something had happened. The greatest change came the next day when I opened my Bible. It was like a new book. I had read in the Bible since I was a little child, but now it came alive and I got many revelations and didn't understand why I hadn't seen these truths before. I had a little baby at that time and I sat in a rocking chair with her and I started to sing and then I received many words in tongues. The tongues have since then been like a door-opener for the gifts of the Spirit. God started to speak to me through pictures. It wasn't easy to interpret the pictures in the beginning and I was glad that I was together with other Christians more experienced and mature than myself. I believe that this is a key: To be together with others more experienced and mature giving you both encouragement and corrections. It is not sinful to make a mistake, but it feels safe to practice with others and to learn to draw from one's spirit and not from the soul. We are called to function together.
I will mention an unpleasant situation right after I received the gift of discerning the spirits. I was sitting watching a known preacher. He was inviting people to come forward to receive Christ. Many ran forward. I felt guilty since I felt that something was very wrong. Why didn't I rejoice in their salvation? I didn't sleep much that night. A couple of weeks later I read that the preacher had sex with prostitutes. I understood my reaction then. I hadn't trusted my own reaction. Something was really wrong, but God had received those giving their lives to Him. I do not see the demons, but receive words or pictures. I actually get a little nauseating, but that disappear when they are dealt with. This is not necessary, but a little help. Some people think that they have the gift of discernment because they think that what they like must be the Holy Spirit. Some even think that they have been called to be spiritual police. I have heard stories about pastors who have one or two people in the audience giving him signs when they think he is out of the Spirit. If we live close to the Lord and in His light, we recognize Him. Whatever is said and done should also be corresponding to the Word of God. No one is called to be spiritual police and no one is given the authority to tell everyone if they are inside or outside the Spirit. Certain things can be revealed and should be revealed during a counselling session, but the person has asked for help then and given the counsellor authority. Do you know that God can speak to every new-born believer?  Prophesies should either confirm things that the Lord has started to talk about or encourage people. I am actually writing to those giving their opinions everywhere, but I do know that there are times when true corrections are supposed to be given. The Bible gives clear directions how to handle obvious sins, but that is another thing.
The devil likes to control and manipulate and that is very dangerous and very effective if it comes from a spiritual leader. No one should tell you whom to marry. We have funny stories when single preachers have pointed at women in the audience saying that God told them that she was his wife. Some of these women were already married. I left a church in peace and members were refused to have me as counsellor. That comes from controlling spirits. The Bible says that where the Spirit of the Lord is, there is freedom. If you get a word or prophesy that you do not understand, take it to God and if you do not get a clear explanation, let it go. The devil wants to steal your energy.  Sometimes the word or picture might be right, but the interpretation and the timing is wrong.
Christians can have demons in their soul and body and they can speak. This can be quite confusing. One hears something that is right and something that is demonic. The person speaking doesn't know the difference unless she or he has the gift of discernment. This is one of many reasons why I deliver and minister healing to my sisters and brothers.
The Bible warns us about false prophets and there will be more of them in the Last days. You are not a false prophet if you have made a single mistake, but if it is a pattern, you need help. You might not have a mandate as a prophet because you have a prophetic gift. Paul says that all of us should desire a prophetic gift.
IF YOU HAVE THE RIGHT HEART, PURE MOTIVES AND A DESIRE TO FOLLOW JESUS AND LIVE CLOSE TO HIM, BE COURAGEOUS IN USING THE GIFTS.
Mother Else