HOW DID JESUS TREAT PEOPLE?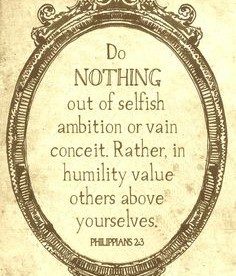 HOW DID JESUS TREAT PEOPLE?
Most of you who are reading this page are calling yourself Christians. The name comes from Christ. We are saying that we are followers of Christ. I guess that we want to be more and more like the person we follow. The apostle Paul is saying: "More of Him and less of me." I believe that many Christians can identify with this saying. Jesus is living with His spirit in us and because of that we have the possibility to become more and more like Him.
Jesus was a true human being as well as a true God. He was born as a baby boy and grew up as a child and a youngster and finally to an adult person. He was only three years in ministry before He became the Savior of the whole world. I will not primarily write about what He did, but how He did it. The first thing He did was to call His disciples. He wanted a team around Himself and He chose twelve disciples. When I read how He called them in the Gospels, I am surprised that they left everything and followed Him without any hesitation. I am not quite sure that they knew Him before they were called. It must have been something about Him giving them confidence and trust. I seriously believe that He was friendly and loving, but He had authority as well. They must have understood that He was special and they called Him Master later on. Jesus was not choosing people with high status or fine titles, but common people. In this case they were fishermen. Jesus said that He would make them fishers of men. If it hadn't been for these twelve disciples, we wouldn't know all the stories about Jesus and His sayings and deeds. Jesus had a relationship to His disciples and He also wants a relationship wit us. He says: "Come to Me and follow Me." I have an inner picture of Jesus standing with outstretched arms receiving all of us, poor and rich, healthy and sick, kind and not so kind. He knows that if we come to Him, we can be changed and can receive what we are longing for, pure love. I will recite following scripture: Come to Me, all you who labor and are heavy laden, and I will give you rest." (Matt.11:28)
Jesus meets people with open arms.
He also wants us to meet people with an open mind and we must remember that He offered everybody help in one way or the other.
When we meet people, we should have this attitude: What can I do for you? I do not mean that we should look at everybody as a person in need, but we should give them our full attention and give them the feeling that we are there for them. It looked like Jesus met people free of prejudices. He wasn't stopped by the way society looked at women. He had female friends. We can think about Martha and Mary. Mary Magdalene was delivered from seven demons and received a complete new life. She became a follower of Christ, but she never had a sexual relationship to Him as some people say. Jesus lived in this world without sin and He never had a sexual relationship to anybody.
Jesus talked with a woman that was caught in sin. The others wanted to stone her to death, but Jesus told them that the one who was without sin could throw the first stone. None of them threw any stone and Jesus told her that neither He judged her, but said that she shouldn't sin anymore. This story is a good example of how Jesus treated people. He didn't judge them, but said that the sinful lifestyle had to end. You can read this story in John 8.
Jesus loves people, but hates sin.
Many people are talking and teaching about grace these days, but some have fallen in a ditch saying that one can live according to one's own desires since everything is grace. One doesn't need to confess sins since Jesus took all sins on the Cross. Others are living under the law and talk about all the things you must do or all the things you must stop doing. When we read this story, there was no condemnation from the side of Jesus, but she was sinning and that must not continue. The story doesn't say one thing about the man with whom she sinned.
In John 4 we read about a woman in Samaria. A Jew was not supposed to talk with a woman from Samaria, but Jesus sat at a well and asked this woman for something to drink. Jesus received supernatural knowledge about this woman and told her that she has had five men and the one she lived with now was not her husband. He actually told her that He was Messiah. The woman told everyone in the city about the talk with Jesus and said that He might be Christ. Many came to Him then. Jesus was again baking traditions. He revealed her sins, but He did not accept them.
Jesus was not religious, nor was He following traditions.
Jesus made Himself very unpopular among the Pharisees when He healed a man with a withered hand in the synagogue on a Sabbath. (Matt.12) Jesus was quite often in discussion with the Pharisees and they wanted to kill Him. Jesus broke the law and actually provoked them. He knew the law. The Pharisees followed the law, but they were self—righteous and they couldn't say that they had healed and delivered people. Jesus on the contrary did that all the time. He was therefore always surrounded with multitudes of people. The rumors were spreading.
Jesus could show a holy wrath.
Some people think of Jesus with blue eyes, kind and almost weak. That is far from truth. We can go to the story about the money-changers in the temple. We read from Matthew 21 and the 12th verse. Jesus went into the temple and He found all those who were selling and buying. He got angry and said that they had made the house of prayer into a den of thieves. He overturned the tables of the money-changers and the seats of those selling. Jesus had a strong reaction to the wrong things, but He was not angry for a long time since He healed the lame and blind in the temple right afterwards. All the chief priests got angry about His miracles. Were they jealous?
    Jesus was a servant, but He could also receive favor and good gifts.
You can read Luke 7 about the sinful woman in the house of the Pharisee Simon. Jesus sat at the table when a woman came in with an alabaster flask of expensive oil. She started washing the feet of Jesus with her tears, kissed His feet and anointed them with this wonderful oil. The others thought this was outrageous since she was a prostitute. If Jesus was a prophet, He should have understood that she was a sinful woman. Jesus knew, but He forgave her sins and said: "Your faith has saved you. Go in peace."
Jesus met people with love and openness. He had respect for them. He had a heart for everybody, even the sinners and the tax-collectors. He treated woman with respect. He healed and delivered and did something good wherever He went. He opened His arms for the children and He was a fantastic teacher. This is only to mention a few things.
JESUS IS OUR EXAMPLE.
Mother Else