WHAT KIND OF PROMISES AND CONTRACTS HAVE YOU MADE DURING YOUR LIIFE?, Part 2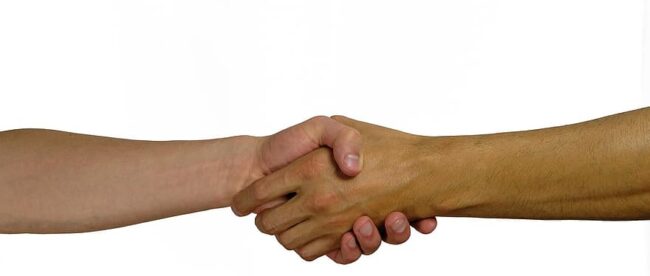 WHAT KIND OF PROMISES AND CONTRACTS HAVE YOU MADE DURING YOUR LIFE?
Part 2
I closed the last chapter by asking if you have given your life to Jesus? I actually asked if you had promised Him faithfulness. Sometimes I have heard pastors say when they invite people to come forward for salvation: "Come to Jesus. He is so cool, lots of fun." They do not say why we should come to Jesus, to get cleansed from our sins. In John 16:8 we read that The Holy Spirit has come to convict the world of sin, and of righteousness, and of judgment. Many newly saved people testify about the fact that they never had such a struggle as they got after they got saved. One needs to inform people that the devil might not give up his ownership so easily. You must really want to be a disciple of Jesus.
To say yes to Jesus is the most important decision that you ever make, but it is not a cool thing. It is a decision for eternity. You have been promised a place in heaven and Jesus has promised to be with you for ever. Your loneliness is over.
Is it possible to break a promise to follow Jesus? God will never overrule our free will. If you say that you do not want to be part of the kingdom God must listen to that. I do not think that it is easy to lose God as your Father, but I do believe that it is possible, but I also know that it is possible to come back.
What kind of contracts du you sign when you start a new job? Midwives have gotten great problems in some countries when they refuse to make abortion. Some countries allow them to say no to abortion because of their conscience, but they lose their job in other countries. The same might happen to doctors in countries where it is legal to end a person's life. In some jobs you might have to sign that you should not say anything about your spiritual faith. What do you do if people ask you? I have had jobs in the secular world. I did not go around preaching, but somehow everybody knew that I was a Christian. Some people asked me for prayers. I did that outside my work as a private person. These dilemmas are not always easy so think and pray before you sign the contract.
Some firms are working on the edge of the law and they might ask you to keep away important information or even lie. Read the contract thoroughly and believe God for another job instead of signing something wrong.
I recently attended a wedding and I sensed the joy of God over the contract that the couple made. They promised each other faithfulness and they promised to stay together in both good and bad days. Today there are more divorces than ever, also among Christians. The promises that were made do not seem to be important any more and what the Bible is writing about marriage and divorces do not seem to be relevant for many. I know that there are cases where divorce is necessary, but it should be the exception and not the rule. A marriage is built on trust and a willingness to give and take. I seriously believe in marriages where they pray together. Take the vows you made on your wedding day seriously.
Our everyday life is full of questions where you must answer either yes or no. At your job they might ask you to work too much and you get burnt out. Why do you not dare to make a limit for yourself and say no. Are you afraid of losing your job or not being liked? In your family you might have been asked in the morning to do something. You answer yes, but mean no. Do talk about such situations later. It is not good to harbor an irritation for a long time.
Some Christians have been burnt out in their congregation. They were asked to help, but then they are asked more and more often and to do more and more. Many marriages have been broken because one or both are constantly in the church. The pastor might clap them on their shoulder and come with some encouraging words and you do not think about the consequences. You are supposed to keep what you have promised, but think carefully about the consequences of your yes. Christians need to learn to say no much more often. If you cannot say no, you might get burnt out, you might have children missing contact with their parents, marriage conflicts and sometimes aggression towards God. They believe that the pastor is like god, but he is only a person in need of help.
Ask God for guidance to say yes and to say no.
We look upon some appointments more seriously than others. I do believe that we try to keep an appointment with a doctor and a dentist. We might even pay if we are not coming. I have experienced that people have not taken the appointments I have made on skype so seriously. I think that is a lack of respect for me and my time. I do not accept that kind of behavior. I have put my life and my time in the hands of the Lord, so it is also a disrespect for the Lord.
When you have promised to come to a meeting or home to somebody, do you arrive in time or how late are you? One hour can become two or three in some countries. In James 5:12 we read:
LET YOUR YES, BE YES AND YOUR NO, BE NO!
Mother Else