WE DO NO WRESTLE AGAINST FLESH AND BLOOD, BUT AGAINST PRINCIPALITIES AND EVIL POWERS.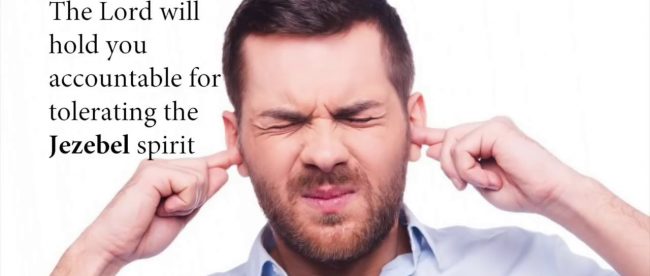 WE DO NOT WRESTLE AGAINST FLESH AND BLOOD, BUT AGAINST PRINCIPALITIES AND EVIL POWERS.
This head-line is taken from Ephesians 6. Last time I was writing about discerning the spirits and I said that we should pray for our leaders to receive this gift. Why is that so necessary?
Some pastors are very kind and they really want to be very loving. When new people come to their church with gifts of The Spirit, they allow them to use their gifts. Some pastors are actually impressed by people with a prophetic gift. In the beginning they might prophesy from the Lord, but after some time, they come with prophesies from the devil. They might use religious terms and it is difficult to tell what is what. These people are more than willing to help out and they take and receive more and more space. They finally want to rule the church secretly. If the pastor refuses to follow their prophesies, they might rebuke him or her for being disobedient. It might take some time before the pastor understands that he is being manipulated and is under control. Jezebel didn't only live in The Old Testament. Her spirit is just as active today. She is full of control and manipulation. In the beginning she might come as the Angel of light, but when one resists her, her real nature is quite visible. She might frighten you, come with accusations and she is clever in misinterpreting Bible verses. We read in 1 Kings that she wanted to kill the prophet Elijah. He had just fought hundreds of the Baal prophets, but when she threatened to kill him, he got so scared that he sat down under a broom tree, wanting to die.
The spirit of Jezebel is creating fear.
Jezebel was ruling over her husband. She was also seductive. A Jezebel spirit will often abort or kill the divine calling of a person. It might speak through a person with a prophetic gift. The person with this spirit, will most likely be ignorant about its existence in themselves. If a church-leader does not know what is going on, it could become very tragic. This spirit might enter through sin, but it could also enter through low self-esteem or other wounds. This is not a complete study about Jezebel's spirit, but I have given you enough information to make you alert and being able to recognize it.
What do we do when we are attacked by the spirit of Jezebel or accusations, control, manipulation or pure witchcraft? The spirit of Jezebel and witchcraft are very close to each other. Control and witchcraft are often the same. We should first and foremost pray to God for wisdom. What should I do? We can ask the Lord to talk to the person with the spirits. The people attacking me were not open for the fact that they had a spirit. If they are not willing to humble themselves, one should ask them to leave the group, the church or brake the friendship. Jezebel has destroyed many Christians and many churches. Forgive  people, but say no to the devil.
I write about this to prove the importance of the gift of discernment. We can read in Hosea 4:6 that people are destroyed for lack of knowledge. Many Christians and churches do not want to have any knowledge about the works of the devil. They become a victim instead. The Lord doesn't want that. He wants us to have knowledge and to understand that there is a spiritual warfare. That doesn't mean that we should argue with people. No, we should bless even our enemies. To bless doesn't mean that we should allow the devil to talk through them.
The Bible is clear. In James 4:7it says that we should resist the devil and he will flee from us. In Titus 2:15 it says that we should not allow anybody to despise us. I am sure that you feel sorry when somebody treats your children badly. Our Father in heaven is also very sorry when somebody hurts us. He doesn't want us to accept that. He doesn't want anybody to control us. If He had, He wouldn't have given us a free will. We should honor the fact that we have a free will.
Matthew 18 says that we have gotten authority to bind and to loose. I believe that we can bind demons, but we can't cast them out if the person wants to keep them.
In the middle of the spiritual war, we have to forgive the person that the demon speaks through. Maybe that person also is a victim.
The Bible is also saying that we should avoid strife if possible. We need to humble ourselves and ask the Lord for wisdom and guidance when we are confronted with demons and false accusations. In Romans 12 we read that the revenge belongs to the Lord. We shouldn't revenge anybody. Nor should we desire anything bad for any person. The Lord is a righteous Judge.
When we are in a war, we need protection and the right weapons. I always cover myself and those close to me with the blood of Jesus. In Ephesians 6 we can read about the six weapons for protection. We are also recommended to be in constant prayer. Those of us using the tongues, can actually pray at all times.
STOP QUARELLING WITH PEOPLE. PUT ON THE FULL ARMOR OF GOD AND ENTER THE SPIRITUAL WAR TOGETHER WITH THE LORD!
Mother Else