IT IS TIME FOR SPRING CLEANING.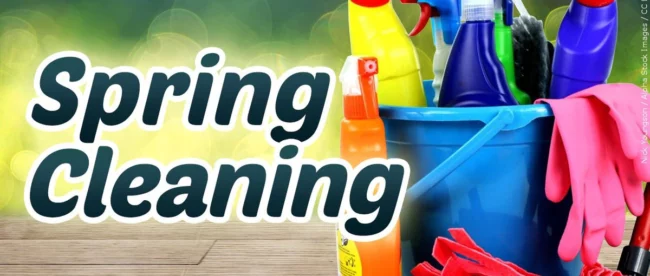 IT IS TIME FOR SPRING-CLEANING.
I do not know what you are thinking when the sun shines brighter and everything that have been hidden during winter, comes into light? All of a sudden I see dirty spots on windows, drawers and cupboards. I see spots that I hadn't seen before. Are they new? No, they have probably been there for a long time, but I haven't seen them before.
This gives me thoughts about my spiritual status. Do I live in darkness, maybe in a fog, a grey zone or in a bright light? In Matthew 7:3 we read about a plank in our life that hinders us to see our own dark spots. The Holy Spirit once said to me that this is like our subconsciousness. Please make Jesus the Lord in your subconsciousness. The devil might otherwise use this place as a playground.
I just came home from a counselling session where we delivered a man from the occult from his forefathers. He, himself lives like a good Christian, but he is quite sick. Could these old curses affect him? Yes, and the relatives with an occult influence were still laying hands on him. The Bible warns us from being too eager to be laid hands on, but Mark 16 says that we Christians should lay hands on the sick and they will be healed. We can do this since we have the life and power of God in us. It is the healing power from Jesus that we should transfer to another person. If a person wants to lay hands on you, but he or she doesn't give the Lord the honor, be careful. What kind of source is the person drinking from? A person who has a background from New Age, might not understand that his or her knowledge about the spiritual world, comes from the wrong source. I have asked The Holy Spirit to filtrate my knowledge in psychology. I am not supposed to use it freely. People with a background from New Age must do the same when they are born again and become a child of God. What kind of connection does this have to do with spring-cleaning? I believe that when we are delivered from demonic influence in our soul and body, we get more clean and Jesus will get a wider place in our life.
People living in sin or harboring sinful bad habits, need to do something about this. Most people lived in isolation during the pandemic and they could easily hide their sinful behavior, but this is more difficult when they are with others or meet in church again. King David is saying in psalm 51:1+2 "Have mercy upon me, O God, According to Your lovingkindness; According to the multitude of Your tender mercies, Blot out my transgressions, Wash me thoroughly from my iniquity, And cleanse me from my sin."
                                     It is time for repentance. 
I will quote psalm 119 and verse 105: "Your word is a lamp to my feet And a light to my path" It is written that it is the Word of God that we need for our daily walk as a Christian. It is the light we need so that we can see where we should walk. Hosea 4:6 says that people are destroyed for lack of knowledge. This is one of several reasons why I and many like me want to distribute Bibles where there is a lack of Bibles. Some people have risked their own lives when they smuggled Bibles into countries where the Bible was forbidden. What does the Bible have to do with spring cleaning? The Word becomes like the sunshine and shows us our sin, our dark spots and what we need to get rid of in our lives.
 Without the Word, we might live like in a fog and we cannot see clearly.
Once I placed myself under a lamp. If I sat directly under the shining bulb, my whole being was covered with light, but if I moved a little, some parts of me came in the shadow. If we live in the light with all parts of our life, The Holy Spirit can enter every room and we can do a spring cleaning in every room. The sad part is that many of us keep some rooms in the dark. I and many with me are presenting the rooms I use for guests in a very nice way, but other rooms might be in chaos. Are you what we call a Sunday Christian, saying hallelujah in church, but argue with your wife or husband when you come home? Do you have a nice outward appearance, but at home you watch bad programs on television or pornography on the computer? Maybe you need a spring cleaning in the unclean sexual rooms this spring? You might confess your practice as sin, ask for deliverance and ask the Lord to help you when you are tempted. It might be smart to tell a friend you can call when you are tempted. You should also ask the Lord to cleanse you from pictures and fantasies.
We might have different seasons in our life and here in Scandinavia we have four seasons during a year. The spring isn't only a time for cleaning, but everything that has been lying like dead, are coming alive. The trees get leaves and the grass gets green and flowers are coming up from the ground. Some are falling in love during spring.
I will close by quoting some verses from 1.Corinthians 13. At the end it says: Now we see in a mirror, dimly, but then face to face. Now I know in part, but then I shall know just as I also am known."
THE LORD WILL HELP YOU WITH THE SPIRITUAL SPRING CLEANING. DO NOT WAIT TILL NEXT YEAR!
Mother Else