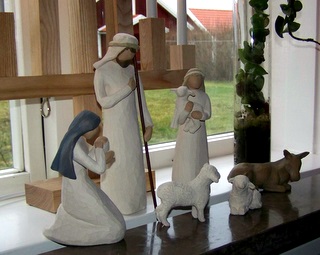 CHRISTMAS!!!
I WANT TO EXPLAIN TO YOU THAT THE WEBSITE HAD A SERIOUS TECHNICAL ERROR FOR A LONG TIME. I FINALLY GOT HELP. PLEASE PRAY FOR PROTECTION FOR MY WEBSITE. YOU WILL GET A NEW WRITING IN THE VERY BEGINNING OF THE YEAR.
THE WORLD IS DARK, BUT JESUS CAME TO BRINGLIFE AND LIGHT TO THIS WORLD. WE ARE CELEBRATING HIS BIRTHDAY AT CHRISTMAS TIME. MAY HE SHINE THROUGH US. LET US PRAISE HIM AND GIVE HIM HONOR . HE IS WORTH ALL OUR PRAISE AND ADORATION.
I WISH YOU A BLESSED HOLIDAY WITH JESUS IN THE CENTRE.
CORONAFREE CHRISTMAS HUGS,
MOTHER ELSE